Baja California Sur Map-La Paz
TS Go! Baja California Sur (La Paz) is a FULL and OFFLINE Tourist map of Baja California Sur, Mexico. Some cities included in this version: La Paz, Cabo San Lucas, Constitución, Santa Rosalía, Guerrero Negro, Loreto, Todos Santos... And many more!

Everything you need in a trip in your phone. Beaches, theme parks, stunning landscapes, museums, hotels, restaurants... And if you have an emergency on your trip: nearby hospitals and other essential points of interest.

TRY TS Go! FOR FREE!
The free full version "TS Go! Catalonia" is available for you to try this app before buying it. DOWNLOAD TS Go! Catalonia FREE.

In your phone you will see a map showing your current position, and all the interesting places around you. You won't need anything more! And remember, everything in this app is OFFLINE, so you don't need to care about the annoying roaming cost.

Characteristics of the TS Go! maps:

• GPS positioning. It shows your position, and the real distance to the point you want to visit.
• Connectivity with Google Maps and Navigation.
• Map of cities and entire regions completely OFFLINE.
• Hundreds of points of interest in each city:
- Museums
- Hotels, Bed and Breakfast, camping and caravans
- Parks and monuments.
- Natural Viewpoints and amazing landscapes
- Theme parks and zoos
- Restaurants of all kinds
- Pubs
- Beaches
- Coffeehouses
- Stores of all kinds
- Supermarkets
- Nearby hospitals
- Banks and ATMs
• Information on public transport of the most important cities.
• Share points of interest via Facebook and / or email.

Some cities included in this version:
Potrero Piedra Rodada Pozo de Cota Picota Pichilnque Pescadero Patrocinio Paso Hondo Piedras Negras Pimienita Plutarco Elías Calles Plulla del Pacifico Playitas Playa Océano Pacífico Playa del Pabellon Pitoja Poza Grande Poza Teresa Pita Parras Palo Bolo Palo Bola Palmita Palmas Palmar Padrón Rojo Pabellón Ojo de Liebre Ojo de Agua Palo Escopeta Palo Ferral Palo Fierral Paredones Paraje Papiní Pamillas Palos Verdes Palomas Palo Verde Palo San Juan Palo Fierro Parrón Rancho Viejo de Santa Cruz Purificación Punta San Pedro Punta Quebrada Punta Prieta Punta Coyote Punta Cove Punta Chivato Punta Cayuco Punta Arena Purísima Vieja Quepo Querante Rancho Viejo Rancho Nuevo Rancho Datilari Rancho Conejo Rancho Alejo Rancho Ramaditas Quiñones Querétaro Puerto San Bartolomé Puerto San Andresito Puerto Nuevo Providencia Primera Pozo Santiago Pozo Miguel Pozo Laras Pozo Hondo Pozo Grande Pozo del Macho Pozo de Miguel Pua Puerta Almeja Puerta Vieja Puerto Magdalena Puerto Escondido Puerto Cortés Puerto Charley Puerto Chale Puerto Cancún Puerto Argudin Puerto Alcatraz Puerto Agua Verde Pozo de Gato Los Inocentes Los Burros Los Bules Los Bledales Los Becerros Los Barriles Los Azabaches Los Apipas Los Ángeles Los Algodones Los Caballos Los Cerritos Los Horcaderos Los Gavilanes Los Frailes Los Escarbaderos Los Encinos Los Encinitos Los Dolores Los Divisaderos Los Corrales Los Achemes Las Pilas Lobera Ley Federal de Aguas Número Cinco Ley Federal de Aguas Lengua de Buey Lehui Las Vírgenes Las Vinoramas Las Tunitas Las Tinajas Las Pocitas Ley Federal de Aguas Número Cuatro Ley Federal de Aguas Número Dos Lo de Roque Lo de Rogue Llanos Llano de Caquiqui Llano Llanito Los Becerros Linateria Ligui Ley Federal de Aguas Número Tres Las Playitas Nopoló Mezquital Mezcal Melltón Albañez Médano Amarillo Matarrimo Matape Matancito Matancítas Matancita Mezquitito Migriño Nogales Navojoa Natividad Narciso Moreno Monumento Misiones de La Paz Misión Miraflores Matancillo Matancillas María Auxiliadora Los Tesos Los Sauces Los Santitos Los Rozos Los Pozos Los Planes Los P...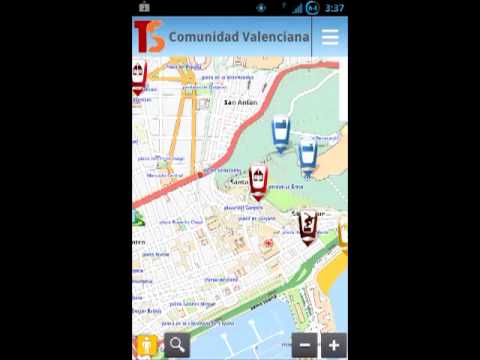 Write the first review for this app!
No comments in the Android market yet