Bajkowe Gry
BAJKOWE GRY

Bajkowe gry to darmowa aplikacja zawierająca cztery gry, które bawią i uczą. Pomóż myszkom ukryć się przed kotkiem, a małemu niedźwiadkowi przejść przez labirynt i odnaleźć rodziców. Zbierz owoce ze Słoniątkiem oraz ułóż z puzzli portret Dziada i Baby.
Każda gra promuje jedną z 4 multimedialnych książeczek, które powstały na kanwie najpiękniejszych polskich baśni dla dzieci: "Chory kotek", "Bajka o niedźwiedziach, niedźwiedziątku i o małym złotowłosym dziewczątku", "Dziad i Baba" oraz "Słoniątko".

Najmłodsi czytelnicy będą zachwyceni oprawą graficzną i przygotowanymi przez nas zabawami, a jednocześnie w nowoczesny sposób zapoznają się z kanonem polskiej literatury.
Po przejściu każdej z poszczególnych gier pojawia się informacja na temat pełnej multimedialnej wersji książeczki, którą można od razu pobrać, przechodząc do naszego sklepu.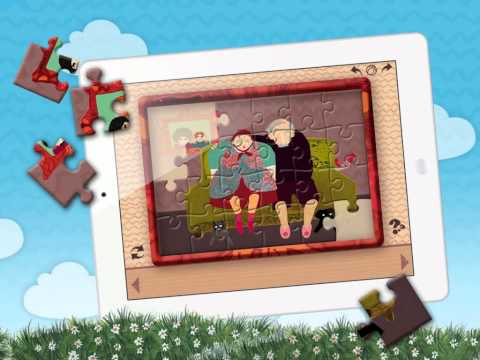 Write the first review for this app!
No comments in the Android market yet