Balanzze
** APP OF THE DAY - iTopNews.de **
** APP OF THE WEEK - Berner Oberland Zeitung **

Yet another great "Physics Puzzle" gaming app from the creator of *PLEEZZ* ! (available only for iOS at this moment)

THE GOAL IN BALANZZE IS EASY, BUT THE WAY TO IT IS NOT!

*RULES*
Just bring Green Blocks onto Blue Blocks. Sounds easy he !?. but you will need much of brain capacities to solve the puzzles :-)

*INCLUDES*

EPISODE 1
50 Levels - 10 Tutorial Levels - 5 Bonus Levels

EPISODE 2
50 Levels - New Blocks and new surprises


*Challenge accepted ?*

Yes?


Thank you !

BALANZZE has now also a Twitter and Facebook account for questions, criticism, support and news.

Twitter : @Balanzze (English/German)
Facebook : http://www.Facebook.com/Balanzze

Recent changes:
Hi There !

This is just a small Service Update !

- Fixed a glitch in all "Select Level" Menues

Please take a look to my new game "JUST JUMP" a nice game FOR FREE !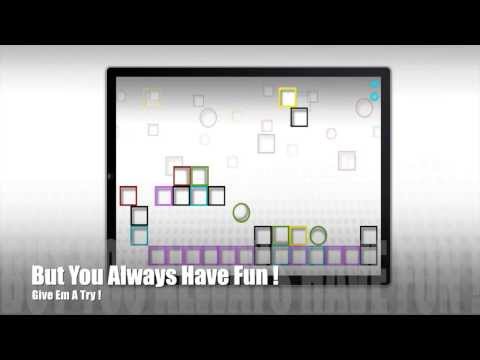 Write the first review for this app!
No comments in the Android market yet