Balearic Islands Map -Palma...
TS Go! Balearic Islands (Palma) is a FULL and OFFLINE Tourist map of Balearic Islands, Spain. Some cities included in this version: Palma, Calviá, Manacor, Marratxi, Mahón, Inca, Santa Eulalia del Río... And many more!

Everything you need in a trip in your phone. Beaches, theme parks, stunning landscapes, museums, hotels, restaurants... And if you have an emergency on your trip: nearby hospitals and other essential points of interest.

TRY TS Go! FOR FREE!
The free full version "TS Go! Catalonia" is available for you to try this app before buying it. DOWNLOAD TS Go! Catalonia FREE.

In your phone you will see a map showing your current position, and all the interesting places around you. You won't need anything more! And remember, everything in this app is OFFLINE, so you don't need to care about the annoying roaming cost.

Characteristics of the TS Go! maps:

• GPS positioning. It shows your position, and the real distance to the point you want to visit.
• Connectivity with Google Maps and Navigation.
• Map of cities and entire regions completely OFFLINE.
• Hundreds of points of interest in each city:
- Museums
- Hotels, Bed and Breakfast, camping and caravans
- Parks and monuments.
- Natural Viewpoints and amazing landscapes
- Theme parks and zoos
- Restaurants of all kinds
- Pubs
- Beaches
- Coffeehouses
- Stores of all kinds
- Supermarkets
- Nearby hospitals
- Banks and ATMs
• Information on public transport of the most important cities.
• Share points of interest via Facebook and / or email.

Some cities included in this version:
Felanitx Alcudia Sóller Puerto de Andraitx Puerto Colom Puerta del Alcudia Puebla Porto Petro Porto Cristo Porto Colón Puerto de Campos Puerto de Colom Salinas Sa Figuera Sa Cabaneta S'Estanyol S'Arroco S'Arraco Randa Puigpuñent Puerto Petro Puerto de Sóller Puerto de Pollensa San Antonia Abad Porto Colom Port Petro Muno Moscari Montuiri Molinar de Levante Mercadal María de la Salud Maria Mantuiri Mancor del Valle Muro Nuestra Señora del Pilar Palma de Mallorca Port Colom Port Andraitx Porreras Pont d'Inca Pollensa Pla de na Tesa Pina Picafor Petra Lubi Villafranca de Bonany Son Inglada Son Ferriol Son Farriol Son Espanyol Son Curt Son Carrió Son Anglada Sineu Ses Salines Ses Salinas Son Rapiña Son Rapinya Son Sardina Villafranca Villacarlos Vilacarlos Valldemosa Valdemosa Troquerias Tres Alquerías Trebeluger Son Veri Son Servera Selva Se Casa Blanca Santañy San Llorens San Juan Bautista San Juan San José San Francisco Javier San Francisco San Francesch San Cristóbal San Clemente San Carlos San Lorenzo de Descardazar San Lorenzo Descandazar San Lorenzo Descardazar Santa María Santa Margarita Santa Inés Santa Gertrudis Santa Eugenia Sant Jordi Sant Cristófol Sancellas San Miguel San Luis San Antonio Abad Los Ángeles Consell Caseria del Puerto Casa Blanca Capdepera Capdellá Capdapera Campos del Puerto Campos Campanet Calonge Cala Ratjada Caserío Biniancolla Caserío de la Bonanova Caserío del Arenal Colonia de San Pedro Colonia de Campos Colonia Coll d'en Rebassa Ciudadela Castellitx Caserío Terreno Caserio Pont d'Inca Caserío Molinar Caserío del Puerto Cala Millor Cala Figuera Caimari Benisalem Bañalbufar Artá Arracó Ariañy Arenal Andraitx Alquería Blanca Algaida Alayor Biniali Biniancolla Biniaraitx Ca's Concos Ca'n Picafort Buñola Búger Binisalem Biniparrell Binibona Biniatap de Dalt Biniaritx Biniaraix Alaró Llummayor La Puebla La Figuera La Esglayeta La Canal La Cabaneta La Bonanova La Aranjassa La Aranjasa Iviza Indiotería La Revista La Sabina La Sorda Llumesanas Lluchmayor Llubí Lloseta Lloret de Vista Alegre Llombarts Llombars Las Salinas Las Ollerías La Virgen del Pilar Ibiza Galilea Fornells Es Vivero El Vivero ...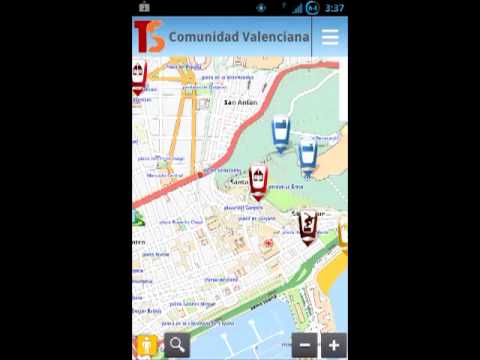 Write the first review for this app!
No comments in the Android market yet