Balloon Battle
Balloon Battle

Have you ever thought about monkey balloon tower defense in the jungle? If not, then you can fix it right now with a new monkey blast game!
Make the monkey pick bananas and shoot at the moving balloons. Help the monkey defend its tower and win this balloon td battle.

Participate in shooting balloons with a cute little monkey in the jungle! Tap on the screen to move, jump and shoot. Try not to miss a balloon, otherwise the monkey ninja will have to start again!


Balloon Battle game:
- Is an addictive monkey battle in a new design
- Is a new way to look at the wildlife in the jungle
- Contains new fascinating balloon song, as well as funny balloon popping and shooting sounds
- Provides colorful graphics appealing to kids and even their parents
- Designed especially for those into balloon shooter games and bloon td battles


Don't hesitate to download one of the most addicting monkey blast and tower defense games ever ― Balloon Battle! Don't wait another minute and take part in a monkey balloon tower defense game like a real balloon smasher would do!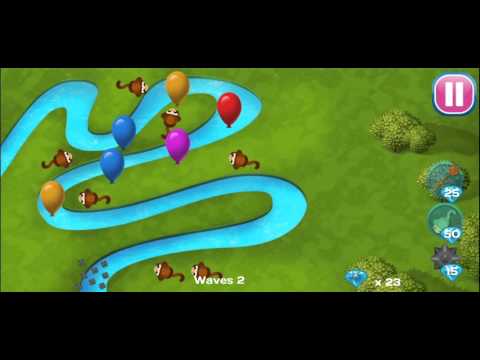 Write the first review for this app!