Balloon Drop!
Balloon Drop! is a challenging pop as many as you can balloon pop game. The perfect game to pass away the time!

Features:

- Quick Play Mode: Pop as many as you can.
- 18 Challenge Modes
- Local Leader Boards for every mode.
- Removes Ads
- Keeps saved score from Lite Version

I hope to deliver updates to this game. If you wish to become apart of the the process visit our website to voice your opinion on what should be added to the game or any problems you encounter. Together we will make this the best balloon popping game out there!

Recent changes:
Fixed minor bugs
Fixed keyboard input that affected some devices.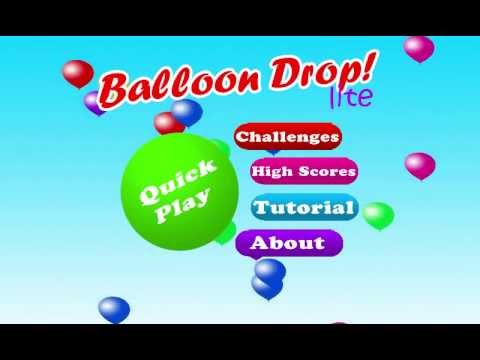 No comments in the Android market yet