Balx - Icon Pack
Introducing Balx : This icon pack is a mix of design concepts: round shape with 3d effect completed by a long shadow effect. There's an upper shape effect that increase the quality of look. The logos have a defined dimension that perfectly match the shape. The shadow of logo helps in reaching the eye. The color palette is one of the major features of this icon pack. I worked hard to provide colors that perfect match one to each other and that are well reproduced by all displays.


Features
*2000+ HD Icons from release! Ready for QHD displays
*68 Cloud Wallpapers - for tablets i suggest you to download them and then set manually
*Muzei Support
*Behang Support for BLink
*16 Docks for Nova Launcher
*Frequent Updates
*Dynamic Calendar for Stock Calendar apps and Today
*Alternative Drawer & App icons
*Advanced Dashboard with search function and lot more
*Alphabetical Ordering in Nova Icon Picker
*Icons Request (via mail) functionality directly from dashboard app
*Works with those launchers: Nova/Apex/Adw/Holo/ActionPro/Trebuchet/Go/Smart/Unicon (Icon Themer)/Aviate/Next/Inspire/KK/Nine
*May works with other launchers that are not listed
*In order to get extra wallpapers, support and to share your home screen, join the community on g+ just tapping in the menu on "community"

Widgets used in screenshots can be found here: http://goo.gl/thnWV9 or just tap the button inside the dashboard

Go Launcher users : currently it doesn't support icon masking. Go to preferences -> Icons -> TICK OFF "show icon base"

Recent changes:
*Balx Icon Theme* :

-Updated some icons with a material look
-New Icons from your requests
-Folder icons to be chosen in manual picker
-Extended activity fixes for icons that weren't correctly applied
-Please, rate on play store in order to help my work and make these continuous updates possible
-Thanks for choosing my themes!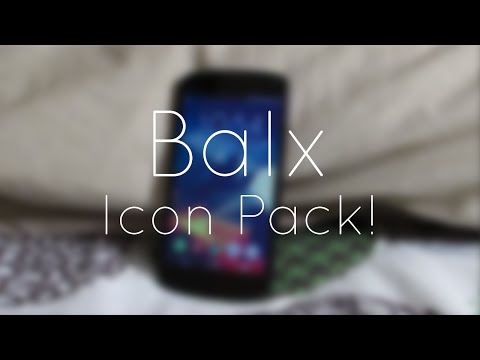 Write the first review for this app!