Baphomets Fluch 2
Baphomets Fluch 2 - Die Spiegel der Finsternis: Remastered': In der Fortsetzung des als bestes Adventure für Android ausgezeichneten' Baphomets Fluch: Director's Cut' kehren George Stobbart und Nico Collard auf den Bildschirm zurück.

Bei ihren Recherchen gegen ein skrupelloses Drogenkartell stolpert Nico Collard zufällig über ein antikes Artefakt. Zu diesem Zeitpunkt ahnt sie nicht, dass der gravierte Obsidian sie und ihren abenteuerlustigen Freund George Stobbart auf eine mysteriöse Reise voller Intrigen und Lügen führt, auf der sie uralte Mächte und gefährliche Gegner überwinden müssen, die vor nichts zurückschrecken, um ihre dunklen Ziele zu erreichen.

Unter dem Schleier mystischer Legenden der Maya lauern neben Folter und Schrecken rituelle Opfer und blutige Massaker. Und nachdem göttliche Mächte die Menschheit auszulöschen drohen, sind Entführungen, gestohlene Schätze, Spionage und ein tödlicher Drogenbaron noch die geringsten Sorgen des heldenhaften Duos. Du brauchst Mut und jede Menge Grips, um dieses gleichsam knifflige wie rasante Abenteuer zu bestehen. Bist du der Herausforderung gewachsen?

Baphomets Fluch 2 - Die Spiegel der Finsternis: Remastered' ist die atemberaubende Fortsetzung des millionenfach verkauften Originals. Neben einem exklusiven interaktiven digitalen Comic von Dave Gibbons, dem Co-Autor von 'Watchmen', bietet das Spiel voll animierte Gesichtsausdrücke, eine verbesserte Grafik, einen Soundtrack der Extraklasse, ein situationsabhängiges Hilfesystem und eine Tagebuchfunktion. Dank der Dropbox-Unterstützung verfügt das Spiel über eine plattformübergreifende Speicherfunktion, die den Spielern den gleichzeitigen Genuss desselben Abenteuers auf mehreren Geräten ermöglicht und viele andere Verbesserungen.

Deutsche Sprachausgabe sowie englische, französische, deutsche, spanische und italienische Untertitel. Weitere Sprachdateien können zur Unterstützung zusätzlicher Sprachen hinzugefügt werden.

Recent changes:
*** Version 1.0.14 ***
Provides movie player recovery for Honeycomb users

*** Version 1.0.13 ***
Fixed Dropbox issue.
Fixed movie issues.

*** Version 1.0.11 ***
Fixed issue with out of sync movie subtitles.
Added pause functionality to the movie player.

*** Version 1.0.9 ***
Fixes issues with movies and game starting for most users.

*** Version 1.0.8 ***
Improvements to stability.
More debug information.
Dropbox counter fix.
Various bug fixes.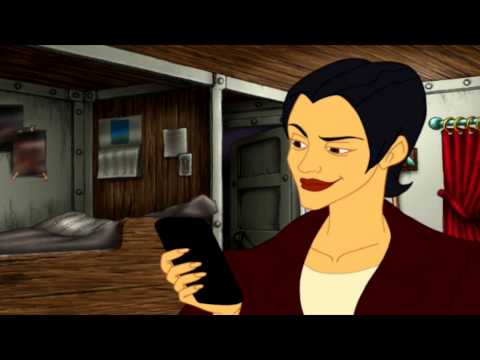 Write the first review for this app!