Baps
Baps staat voor Brand and product search en helpt je bij het vinden van merken, stijlen en productgroepen in de winkelstraat. Baps combineert het gemak van online winkelen met de sfeer van offline: het ouderwetse shoppen, anno nu!

Hoewel we ons best doen om in onze app zo min mogelijk GPS-activiteit te gebruiken, willen we je er voor de zekerheid op wijzen dat bij continu gebruik van GPS op de achtergrond je batterij sneller leeg kan gaan.

Recent changes:
Baps is uitgebreid! Mode is Mode & Beauty geworden, Wonen is nu Wonen & Lifestyle en helemaal nieuw: Sport & Fit!
Verder zijn er productgroepen toegevoegd en is Horeca veranderd in Eten & drinken, zodat ook de delicatessenwinkels voortaan bij Baps terecht kunnen.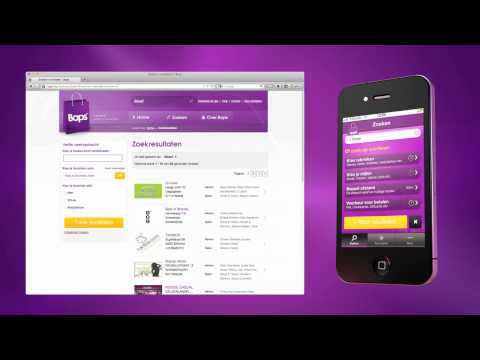 Write the first review for this app!