Battle Glory
Our players love Battle Glory. Here some of their comments:
"A really enjoyable & fun game, perfect"
"All i can say is good game on every level"
"Downloaded it for my 6 year old cousin now I play it more than him"

Experience the heart-pounding, nerve-breaking of the modern combat in the palm of your hand! In this game, you command your own troops, make your own tanks, produce your own fighter planes and more importantly wage epic battles against top players overall the world. You can attack well defended NPCs or smartly built base built by real players! This game has the fun and depth of MMRPG but very easy to learn and so casual that you can play it at any time. It has multiple leagues and group Battles / Clash in every league.

Thank you for the support from our loyal players! Our player community are stronger every day and growing! We are committed to making this game better and more fun! The next major release coming out will include Alliance / Clan.

Recent changes:
With the help of many players, we finally were able to identify the root cause of the lost trained troops issue. Please update to version 2.17 if you had this problem before. We are working very hard to fix all the known and reported bugs! Please let us know if you run into any issues in the new release and we are always listening to what you have to say in the feedback. Also we are working on some new exciting features and they will come out at the end of month. So stay tune….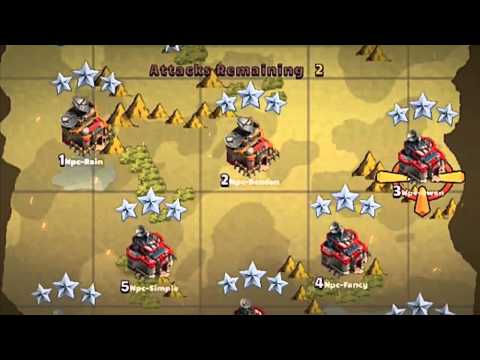 Write the first review for this app!