Be My Princess 2
------------------

◆A Royal Love Story
-I'll make you a princess the whole world will love.-

*You can read the Prologue and Episode 1 for each character for free!
*You can play and enjoy Be My Princess 2 without playing Be My Princess 1,
but if you'd like to deepen your appreciation of the sequel, give Be My Princess 1 a try!


◆Story
-----------------------
One day, you receive a mysterious invitation
to attend a marriage interview with the prince!

You don't know how it's possible, but the prince has fallen in love with you at first sight.
"I can't imagine marrying anyone else."
"Take my hand, my princess..."

Your very own Cinderella story starts now!
-----------------------

About the App
◆A Fairy Tale Romance
Your ordinary life is over! Meet the princes and begin your royal adventure!
Dance practice for two, sneaking out into town with your disguised prince...
Experience romantic escapades you could only dream of!
The ending to your story will change depending on the choices you make. Make the right choices to get closer to your guy and get a happy ending!

◆Packed with Dramatic Illustrations
Beautiful illustrations bring your romance with the prince to a whole new level.

◆Characters
Romance princes from all over the world!

The Cool Gentleman - Hayden A. Spencer
"I've never wanted anyone like I want you."

He dutifully fulfills his responsibilities as a prince,
but he can only truly be himself when he's with you.

The Bad Attitude - Kuon J. Casiraghi
"I guess it's not all bad being a prince if I get to make you my queen."

He's not interested in others, and he couldn't care less about who he marries.
He seems like a jerk, but there's another, hidden side to him...

The Twisted Gentleman - Sieg Lieben
"You really think you can resist me?"

This uptight prince is as strict with others as he is with himself,
but his harsh words belie his true feelings...

Plus lots more!
Which prince will propose to you?

◆How to Play
Playing is easy!
1. Open the app and press "Read a story".
2. Choose a character you like.
3. Read the story and make choices to get closer to your guy.
4. There are two endings! Your ending will depend on the choices you make.
5. The romance continues even after your love blooms! Romantic sequels and sub stories are added every month.

◆Your Perfect App!
Are you curious about this whole 'romance game' thing?
Are you into romantic movies? Do you like a good love story? Cute boys? Shojo manga?
Want a secret to keep from your boyfriend?
...Then, welcome to the addictive world of romance sims!

■Other Games
Some of our other romance sims:
 ・Kiss of Revenge
 ・Kissed by the Baddest Bidder
 ・My Forged Wedding
 ・10 Days with my Devil
 ・Dreamy Days in West Tokyo
 ・Love Letter from Thief X

■Support:
Please check the FAQ before contacting us. If you still need help after reading the FAQ, use the Contact Us button from within the App or use the App Support button on this page.

--------------------------
IMPORTANT INFORMATION
--------------------------
You can read the Prologue and Episode 1 for each character for free.
The story saves automatically at the end of every chapter.
--------------------------

Compatible with: OS 2.3 and later, 3.0 and later, 4.0 and later.
Not compatible with: OS 2.2 or below

Recent changes:
New story added!
Sub Story: Anniversary Date
Don't forget to check the 1st Anniversary Sale as well!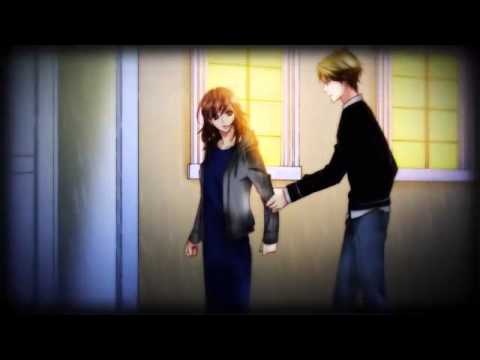 Write the first review for this app!