Bilecik Map (Bozüyük...)
TS Go! Bilecik (Bozüyük) is a FULL and OFFLINE Tourist map of Bilecik, Turkey. Some cities included in this version: Bozüyük, Bilecik, Keraköy, Kovalca, Koyun, Koyunkirildi, Koyunköy... And many more!

Everything you need in a trip in your phone. Beaches, theme parks, stunning landscapes, museums, hotels, restaurants... And if you have an emergency on your trip: nearby hospitals and other essential points of interest.

TRY TS Go! FOR FREE!
The free full version "TS Go! Catalonia" is available for you to try this app before buying it. DOWNLOAD TS Go! Catalonia FREE.

In your phone you will see a map showing your current position, and all the interesting places around you. You won't need anything more! And remember, everything in this app is OFFLINE, so you don't need to care about the annoying roaming cost.

Characteristics of the TS Go! maps:

• GPS positioning. It shows your position, and the real distance to the point you want to visit.
• Connectivity with Google Maps and Navigation.
• Map of cities and entire regions completely OFFLINE.
• Hundreds of points of interest in each city:
- Museums
- Hotels, Bed and Breakfast, camping and caravans
- Parks and monuments.
- Natural Viewpoints and amazing landscapes
- Theme parks and zoos
- Restaurants of all kinds
- Pubs
- Beaches
- Coffeehouses
- Stores of all kinds
- Supermarkets
- Nearby hospitals
- Banks and ATMs
• Information on public transport of the most important cities.
• Share points of interest via Facebook and / or email.

Some cities included in this version:
Koyunlu Kozpinar Küçük Yenice Küçükderbent Köprüre Köprücek Köprüce Keskin Kinik Kirgilli Kirka Kizil Pinar Kizilcapinar Kizilcapinar Koyu Kizildamlar Kiziloz Kizilsaray Kucukelmali Küçüksürmeli Kurtköy Kurtköyü Kusca Kuscaoren Kuscaviran Kuscuoren Kuyubasi Lefke Mahan Medetli Kurt Kursunlu Küçüksusuz Kücüm Kükürt Kümbet Kumbet Akpinari Kumbetakpinar Kuncegiz Küncez Küplü Küre Mezit Kepirler Hamitabat Incirli Inhisar Inonu Isikpinar Kâmrantekke Kâmurantekke Kandilli Kapakli Kapanalan Kapanalan Köyü Ilyasca Ilyasbey Harman Harmankaya Harmanköy Hasandere Hasandere Köyü Hatipler Hayriye Hirtilar Hirtlar Hisarcik Karaagac Karaagac Koyu Karabayir Kasimlar Katlic Katran Kavacik Kavakli Kayabal Kayabali Kayabelen Kazanci Kendirli Kasikci Karaviran Karabayir Koyu Karacayir Karacayir Koyu Karadede Karadede Köyü Karadere Karahasan Karahasanlar Karaköy Karaoven Kepen Muraddere Süleymaniye Tuzakli Ulucak Ulupinar Ulupinar Koyu Ulupinari Üyük Üyükköy Üzümlü Vezirhan Viranköy Türkmen Tozman Sürmeli Sürürabat Sütlük Tarpak Tasciahiler Tascilar Teke Teyran Tohumlar Tongurlar Yagci Yakacik Yörükçetmi Yukari Armutlu Yukari Mezit Yukaricayli Yukarinardin Yumakli Yürükçepni Yürükçetmi Yürükyayla Yürükyayla Köyü Yomaklar Yesilyurt Yarhisar Yayla Yeni Yeniceikebir Yeniceisagir Yenicekebir Yenidodurga Yeniköy Yenipazar Yesilcukurca Zemzemiye Sukraniye Muratça Orhaniye Ormangüzle Ortaca Osmaneli Osmaniye Pazarcik Pazaryeri Pelitözü Poyra Rizapasa Oluklu Okluca Muratdere Müzeyyen Nafizpasa Nardin Nazifpasa Necmiye Nemli Nesimhocalar Ogulpasa Oklubali Sahinler Samri Selimiye Selöz Selöz Köyü Seyitali Siraca Sirhoca Sivacibey Softalar Sogucakpinar Sogut Selim Selçik Samzi Saraphane Saraycik Saridayi Sariyazi Sarnic Sarnic Koyu Sarnickoy Savcibey Selbükü Sogutcuk Bayatköy Belocome Benli Bereket Beyce Beyceköy Bilejik Bilheris Bilheriz Borcak Bostancilar Belkese Belheris Bayir Bayirkoy Bedi Behçetiye Bekdemir Belekese Belenalan Belenköy Belenören Belenviran Boyunkaya Bozalan Cakirpinar Çalkara Calti Camiliyayla Çamkoru Çamurlu Çamyayla Cansizlar Cavus Cavuskoy Caferler Büyükyenice Bozal...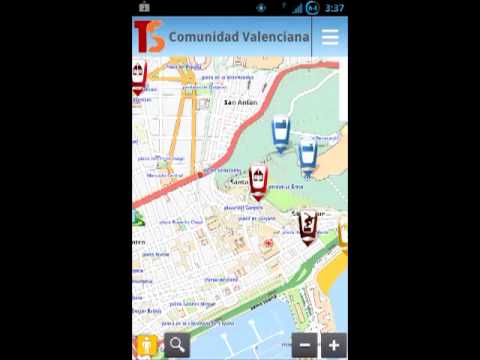 Write the first review for this app!
No comments in the Android market yet