Blocked Online (No Ads)
Blocked Online is an arcade and puzzle game where you can face your friends or random people who play Blocked Online to be the first reaching the score limit.

Unlike other similar games, Blocked Online takes its gameplay to the next level. Thanks to its social engine, you can easily find your friends and play with them in a easy and extremely competitive gameplay.

Also, thanks to its connection with Facebook and Twitter you will be able to share your scores and make your friends know that you are the boss here.

Who would have thought that crushing blocks would be so fun... And free!

----------------

Blocked Online Features

■ Play with your device with thousands of people online.
■ Beautiful and easy gameplay.
■ Share your victories on Facebook and Twitter.
■ Complete all of the different achievements to get medals.
■ Completely free.

Recent changes:
- Promo codes engine.
- Fixed translation typos.
- Fixed spelling typos in rank names.
- Fixed bug where background in the new game menu was shifted.
- Fixed bug where loggin out made the game list refresh.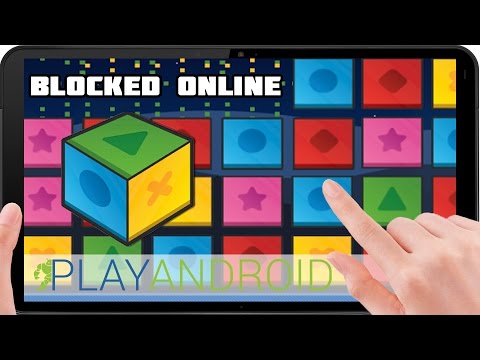 Write the first review for this app!
No comments in the Android market yet