Bloomfire
Share Knowledge On the Go with the Bloomfire Mobile App

The collective wisdom of your employees or customers is vast and waiting to be tapped. Bloomfire is a knowledge base built to engage users in open, honest knowledge sharing that makes the whole organization more innovative and profitable. Bloomfire works by capturing, archiving, and growing the knowledge that already exists within or about your organization.

● Connect distributed sales teams
● Engage employees
● Lower customer service costs

Access and contribute to your team's knowledge base anywhere, anytime with the Bloomfire mobile app.

Note: You must have a Bloomfire account to get full use of this app

Recent changes:
1.2
- Stash content for offline use *NEW!
- Comment on a series *NEW!
- Follow @mention links *NEW!
- Network stability and speed enhancements
- Numerous bug fixes

1.1
- View questions in series
- Enhanced member profile
- Upgrade indicator

1.03
- Search filtering by content type
- Multiple bug fixes

1.02.00
- Adds support for dynamic authentication tokens for media uploads.

1.01.01
- Fixed a crash caused with the device in landscape orientation when using the sign in screen.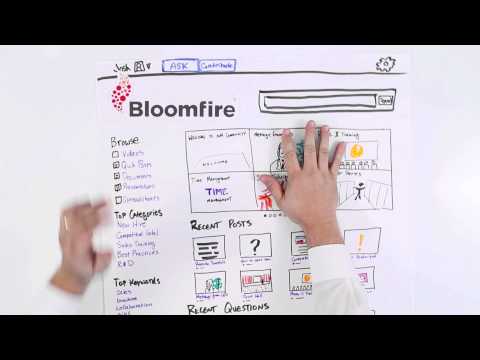 Write the first review for this app!