Blow to unlock
This application allows you to unlock your phone by blowing into the phone
- Click "Enable Blow Detect" to Enable Blow Service then close apps (Click back button)
- Lock screen and blow into the phone to unlock
- You can choose number of blow

Notes: This application work well at work, at home, avoid noisy places (You can disable Blow Service)

If this application useful, Please Rate this apps 5 stars.
Thanks you!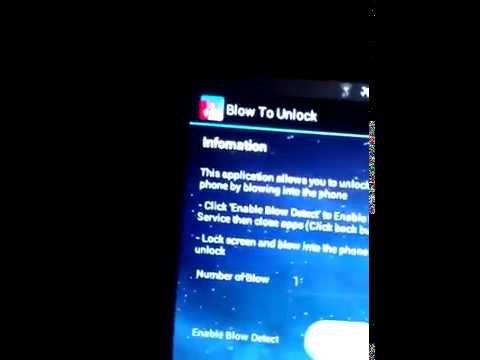 Write the first review for this app!