Bomb Attack Max
Max was on a secret treasure hunt when he bumped into some furious miners. Play as Max and avoid the bombs long enough to reach the secret treasure. Bomb Attack Max is an action adventure game with 5 modes of play casual,jungle,candy,worldcup, and Hard mode. Simple tap controls makes the game smooth to play.
******Casual Mode*******
You control Max who is jumping from platform to platform while avoiding bombs that are coming down. You control Max by tapping on the platform you want him to go to. In the casual game mode the bombs fall down slow but watch out they still can be tricky. You score 20 points for each bomb you avoid in the casual game adventure mode.
******Hard Mode*********
In the Hard Mode the action heats as the bombs move faster and the platformer game action speeds up. But the rewards are higher as you gain 50 points per bomb avoided. Max is in good hands with you right? Can you handle the intense bomb attack platformer game action?
******New World Cup Mode************
New Max Bomb Attack World Cup Mode. This time Max is avoiding soccer balls and trying to survive the madness. Control Max and guide him though the storm of World Cup Balls coming down his way. You asked for it and now its here!! Avoid those evil soccer balls and get the highscore .Enjoy Max Bomb Attack World Cup while watching the World Cup 2014.
*****New Candy Saga Mode******
The Candies have come to crush you in this new saga. Max got trapped in candy land where the candy tries to crush you. Can Max survive this new Saga. Enjoy the new Candy mode and don't get crush !!
****New Jungle Mode*************
This time Max is trapped in the jungle but the bombs are still coming!! Where is donkey kong when you need him?? Don't worry just tap fast to the right platform and you be jumping like donkey kong never could!! Points come faster in this mode due to fans requests. Also a new facebook share has been added so you can tell your friends. The more that play, the more updates you get!!

Features
* 5 modes of play casual ,jungle,worldcup,candy,and hard mode !
* Highscore feature can you beat the top score?
*Facebook share with your friends!
* Easy pick up and play tap controls.
* Fast pace platformer action !!
*New Jungle Mode
* New World Cup Mode
*New Candy Mode

Keep an eye out for updates!!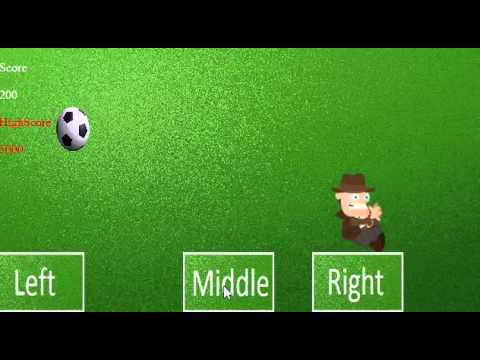 Write the first review for this app!