Brick Breaker Arcade Pro
Brick Breaker Arcade Pro is the ad free version of Brick Breaker Arcade.

Brick Breaker Arcade:-. Battle your way through 60 unique levels in this retro arcade version of Brick Breaker. Move the paddle from side to side with your finger to bounce the ball and break the bricks. This Brick Breaker game features various power up pills such as multi-ball, power-ball and laser fire to help your Brick Breaker exploits. You can save your top ten scores on the local leaderboard which allows you to develop your Brick Breaker prowess and compete against friends. If you are logged in to Google Play your score will be uploaded to the global leaderboard to compete against the world. This app is inspired by Arcade classics such as Atari's Breakout, Taito's Arkanoid and Blackberry's Brick Breaker.

Power-ups:

Green Pill - Lengthen Platform. Makes the platform 50% bigger.
Red Pill - Narrow Platform. Makes the platform 50% smaller.
Blue Pill - Multi-Ball. Creates an extra 2 balls on the screen (up to 5). Break more bricks for your buck!
Yellow Pill - Power-Ball. The ball or balls on the screen will now break through bricks instead of bouncing off.
Purple Pill - Laser Platform. The platform will breakout and fire lasers which break bricks on contact.

Brick Breaker Arcade now features achievements and a global leaderboard provided by Google Play. See how you rank against the rest of the world! Can you unlock all the achievements? Can you become a breakout champion? Enjoy!

Recent changes:
v1.5 - Added stages which can be unlocked and then used when starting a new game. Added different backgrounds for some stages and raised platform height after user feedback.
v1.4 - Added achievements and a global leaderboard provided by Google Play.
v1.3 - Added 10 extra levels.
v1.2.1 - Added sound effects.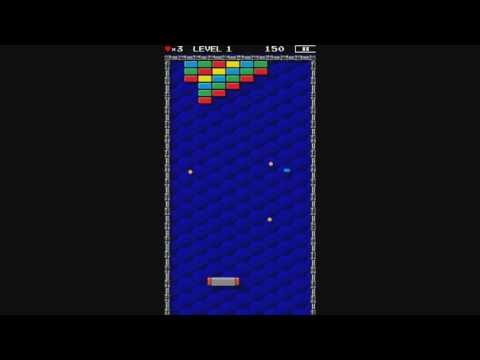 Write the first review for this app!