Bubble Blaze
Pop, aim, and tilt your way through over 180 sensational bubble popper puzzles! Bubble Blaze is bursting with excitement and packed with adventure!
Match bubbles and collect treasure! Crack open Mystery Bubbles, burst Beach Bubbles, ignite electrifying bubbles and pop past Cursed Bubbles! Tackle cunning foes; squeeze past sneaky obstacles and race against the clock!

Bubble Blaze is the bubble popper game with over 10 million players world-wide, join the fun today!
- Make bubble busting combos to create sparkling jewel showers
- Master HUGE score boosts by tilting your device to collect falling treasure
- Unlock explosive Fireballs, vibrant Rainbow Bubbles and bouncing Dragon Pups
- Play with friends and race them across the Bubble Blaze map
- Bubble Pop across a world of frozen caves, secret beaches and mountain peaks

--------------------------
For all the latest game news, tips, giveaways and more, find us on Facebook and Twitter:

Facebook.com/BubbleBlaze
Twitter.com/BubbleBlazeGame

© 2012 - 2015 Outplay Entertainment Ltd. Bubble Blaze is a trademark of Outplay Entertainment. All rights reserved.

Recent changes:
Happy New Year from the Bubble Blaze team! We've made some invisible improvements to your favorite Bubble Popper!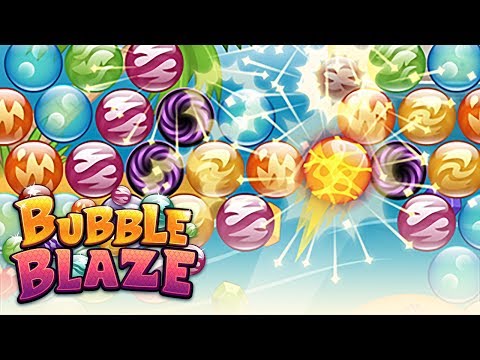 Write the first review for this app!