Egg Shoot
Egg Shoot - This is jungle version of bubble shoot game.
There are 3 playing mode (classic, puzzle, time) with different styles.

1. Classic mode
Get a high score by surviving as long as you can.
There are a lot of bonus types allow you to get best score
You can get bonus score when hit vibrating eggs

2. Puzzle
A lot of difficult puzzle levels are waiting you.
Obstacle stones can't be destroyed, be careful with them. Shot smart and accurately
Challenge you by get all 3 stars each puzzle

3. Time
Shoot as fast as possible to clean all lines of eggs. Time is measured.

Recent changes:
Enhanced user experience.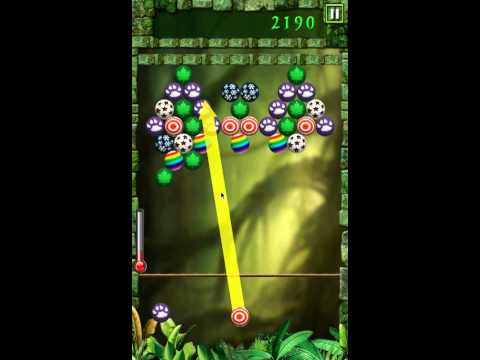 Write the first review for this app!