Burdur Map (Bucak, Kestel...)
TS Go! Burdur (Burdur) is a FULL and OFFLINE Tourist map of Burdur, Turkey. Some cities included in this version: Burdur, Bucak, Kocapinar, Kocatarla, Kestel, Kökez, Koklan... And many more!

Everything you need in a trip in your phone. Beaches, theme parks, stunning landscapes, museums, hotels, restaurants... And if you have an emergency on your trip: nearby hospitals and other essential points of interest.

TRY TS Go! FOR FREE!
The free full version "TS Go! Catalonia" is available for you to try this app before buying it. DOWNLOAD TS Go! Catalonia FREE.

In your phone you will see a map showing your current position, and all the interesting places around you. You won't need anything more! And remember, everything in this app is OFFLINE, so you don't need to care about the annoying roaming cost.

Characteristics of the TS Go! maps:

• GPS positioning. It shows your position, and the real distance to the point you want to visit.
• Connectivity with Google Maps and Navigation.
• Map of cities and entire regions completely OFFLINE.
• Hundreds of points of interest in each city:
- Museums
- Hotels, Bed and Breakfast, camping and caravans
- Parks and monuments.
- Natural Viewpoints and amazing landscapes
- Theme parks and zoos
- Restaurants of all kinds
- Pubs
- Beaches
- Coffeehouses
- Stores of all kinds
- Supermarkets
- Nearby hospitals
- Banks and ATMs
• Information on public transport of the most important cities.
• Share points of interest via Facebook and / or email.

Some cities included in this version:
Kozagac Kozagaci Kocaaliler Kizilyaka Kizilseki Kilavuzlar Kilcan Kiravgaz Kisla Kislakoy Kizilcaagac Kizilkaya Kizillar Kozyaka Kürt Kuyubasi Kuz Kuzköy Kuzluca Lengüme Mahmudiye Mamak Manca Kusdili Kusbabakoyu Kucuk Basmakci Küçükalan Kurna Kurnaköy Kürtköy Kuruçay Kuruçay Köyü Kusbaba Mancaköy Kemhalli Ishak Karacaören Karacaviran Karaevli Karakent Karaköy Karamanli Karamusa Karaot Karacali Karaçal Ishakkoy Ishakköyü Isiklar Kagilcik Kahmali Kapakli Karaaliler Karaatli Karapinar Karatas Kargali Kayadibi Kayaköy Kayali Kayi Kayikoy Kayis Keçili Kemahli Kayacik Kavunca Kargi Karyagdi Kavacik Kavak Kavakdibi Kavakköy Kavaklipinar Kavaklipinarkoy Kemer Zaburalan Yaka Yamadi Yari Yarikoy Yarisli Yasarli Yassigüme Yassigüne Yagpinar Uzumlupinar Üçoyuk Ugurlu Ugurlukoy Ulupinar Ürkütlü Uylapinar Uylupinar Uylupinarkoyu Yaylabeli Yaylaköy Yukarikirli Yukarisulemis Yumrutas Yuregil Yusufça Yuva Yuvaköy Yuvalak Yesilova Yesilkoy Yazi Yazikoy Yazipinar Yazir Yenice Yeniçiftlik Yesildag Yesildere Tekke Tekeköy Tefenni Pazaravdan Pinarbasi Pirnaz Polydorion Sala Salaköy Salda Sariova Ovacik Orhanli Marmaraköyü Mürseller Müslümler Navli Niyazlar Onacak Örencik Orhaniye Sariova Ciftligi Satilar Sögüt Sola Sorgun Sorkun Suludere Suludereköy Taskapi Tasyayla Soganli Sobye Satirlar Sazak Sertaç Seydi Seydiköy Seydiler Seyitler Sobya Marmara Incirdere Çeltikçi Bogazkoy Bolmepinar Bourdour Bozlar Bügdü Bugduz Buldur Bunak Bogazici Böbekler Belkaya Belönü Belören Bereket Beskavak Beskonak Beyköy Beyköyü Bunakköy Büydüz Canakli Çatak Cavdir Çayiçi Cayli Cebis Çeltek Çeltik Çamoluk Camlik Girmes Büyükalan Büyükyaka Callica Çaltepe Çamak Çamköy Camlidere Camlik Bekköy Bedirli Bebekler Alansagir Almacik Altinyayla Anbahan Anbarcik Armut Arvalli Asagikirli Alanköy Alankebir Akçaköy Akçaören Akçaviran Akçeviran Akkaya Akören Akviran Akyaka Asagisulemis Asar Bahçeözü Bahyar Baskoy Baskuyu Baspinar Bayindir Bayir Bayramlar Bagsaray Bademli Asarcik Asarköy Askeriye Askeriyeköy Asmabag Asmali Avdancik Aziziye Aglasun Inar Güneyköy Güneyyayla Güvenli Hacilar Halebi Halepi Hanönü Hanönük...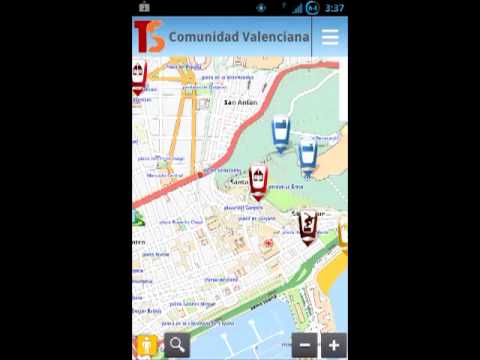 Write the first review for this app!
No comments in the Android market yet