Contact QR Code for SmartWatch
Share your Business Card or Personal contact details via QR Code from your Sony SmartWatch 1 & 2!

Now works with both Sony SmartWatch 1 and Sony SmartWatch 2!

Business Card for Sony SmartWatch 1 & 2 allows you to generate QR Codes with your contact details for display on your SmartWatch, providing a quick and convenient way to share your contact details with others via QR Code scanning. Contact details are encoded in the vCard format, which can be saved directly into your phone's Contacts once successfully scanned.

Simply set up 1 or more Business Cards using the app on your Android phone or tablet to generate the QR Codes, which will be instantly available to view on your SmartWatch from that point on.

http://www.facebook.com/SmartBusnessCardApp

Smart extension for SmartWatch 2
Smart Connect extension for SmartWatch 2
LiveWare extension for SmartWatch

Recent changes:
v1.1.5
- Now supports SmartWatch 1!!

v1.1.4
- Improved language support

v1.1.3
- Rate this app button added to About dialog.

v1.1.2
- Instruction screen displayed on the SmartWatch on fresh install.
- Use SmartWatch menu button to launch the Smart Business Card app on your Android phone/tablet.

v1.1.1
- Access Smart Business Card via Smart Connect app.
- Tap the QR Code on your phone/tablet for larger version.

v1.1
- Multiple business cards.
- View business card summary on SmartWatch.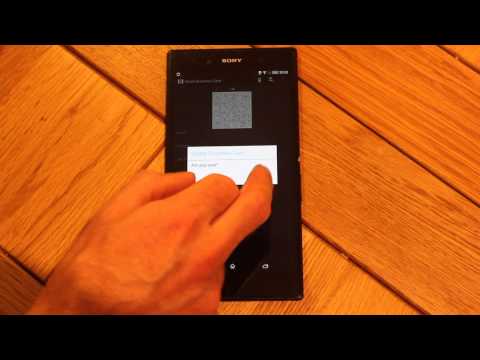 Write the first review for this app!