Buskerud Map (Drammen...)
TS Go! Buskerud (Drammen) is a FULL and OFFLINE Tourist map of Buskerud, Norway. Some cities included in this version: Drammen, Kongsberg, Hønefoss, Tranby, Tofte, Sætre, Røyken... And many more!

Everything you need in a trip in your phone. Beaches, theme parks, stunning landscapes, museums, hotels, restaurants... And if you have an emergency on your trip: nearby hospitals and other essential points of interest.

TRY TS Go! FOR FREE!
The free full version "TS Go! Catalonia" is available for you to try this app before buying it. DOWNLOAD TS Go! Catalonia FREE.

In your phone you will see a map showing your current position, and all the interesting places around you. You won't need anything more! And remember, everything in this app is OFFLINE, so you don't need to care about the annoying roaming cost.

Characteristics of the TS Go! maps:

• GPS positioning. It shows your position, and the real distance to the point you want to visit.
• Connectivity with Google Maps and Navigation.
• Map of cities and entire regions completely OFFLINE.
• Hundreds of points of interest in each city:
- Museums
- Hotels, Bed and Breakfast, camping and caravans
- Parks and monuments.
- Natural Viewpoints and amazing landscapes
- Theme parks and zoos
- Restaurants of all kinds
- Pubs
- Beaches
- Coffeehouses
- Stores of all kinds
- Supermarkets
- Nearby hospitals
- Banks and ATMs
• Information on public transport of the most important cities.
• Share points of interest via Facebook and / or email.

Some cities included in this version:
Gol Vikersund Ål Geilo Nesbyen Åros Hvittingfoss Tyristrand Hallingby Sundvollen Hemsedal Sokna Sylling Krøderen Prestfoss Hyggen Torpo Noresund Nakkerud Holmsbu Hillestad Svene Veggli Ristveit Øygardsgrend Øya Røysing Øverby Rud Ørpen Oppen Sætre i Hurum Opheim Nedre Eiker Rukke Opdal Runn Saastad Røyne Rotneim Røstby Reistad Redalen Rauk Rød Rødby Rødtangen Rågrend Råen Röising Rolfshus Raagrend Röine Raaen Rolvshus Røren Pjåka Lauar Lykkja Lyngdal Lyngdal i Numedal Mære Magnetun Markegardlian Markegardliann Mehus Lundesgard Lobben Ljotegard Lauerheim Leversby Liagarda Liagardane Lii Lindaaskroken Lindåskroken Liverud Meskestad Mjøndalen Modalen Nore Nore Sundet Nos Lunder Nygard Nyhus Ødegård Øgården Nørdstebø Nordby Nes i Ådal Mørk Myro Nærsnes Nebba Nebbanynten Nedfjell Nersnes Nes Omholt Saggrenda Ton Tunnhovd Tuv Tveiten Tyristranden Ulebaasen Ulebåsen Ulland Ulleren Uppheim Tunhovd Tune Tuft Sevle Torsby Torset Traaen Tråen Trondrud Trondsgard Tronsgard Tronstad Ura Urda Vik Vike Vikesund Viol Vittingfos Vittingfoss Viul Ytre Aadal Ytre Aadalen Vestfossen Vestby Verpen Ustad Ustaoset Uvdal Uvdal i Numedal Vad Varlo Vass Veme Verp Ytre Ådal Tofte i Hurum Sandåker Skoro Skredsvik Skreppen Skretteberg Slaatto Slåtto Slemmestad Sletti Sletto Skarsgård Skåro Skargårdhagen Såstad Seim Sem Sesrud Setre Solum Skadeland Skagnes Skardsgardshagen Smørgrav Snarum Stengelsrud Sterkaby Storsand Strømsø Sundvolden Surteberg Surtebergmoen Svenkerud Svensrud Steinset Steinberg Stavn Solberg Solbergelva Solfjell Sollihøgda Solom Sønstebø Sørsdal Sørum Stamn Tangen Børtnes Egge Eggedal Eid Eidal Eiddal Eikregardane Eikregardann Elvik Engar Drolsum Buskerud Burud Braaten Bragernes Bråtån Brattaaker Brattåker Breide Breie Brekkebygda Bromma Engene Enger Fjell Flå Flaa Flata Flataaker Flatåker Flattum Flesberg Førle Fiskum Finsrud Finsland Ertlia Espeset Fagerheim Fausko Fetjan Filtvedt Filtvet Finnerud Finsand Frogner Bønsnes Aaker Ånnestad Åsberg Åsbøgrend Asdøl Åsen Åsgardan Ask Åskollen Åsland Amot-Modum Åmo...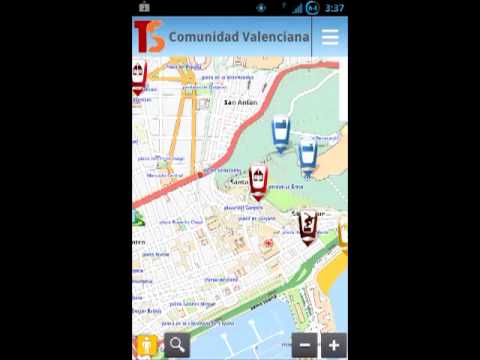 Write the first review for this app!
No comments in the Android market yet