Caça Palavras
Caça Palavras cabeças Fãs! Temos boas notícias para você! Caça Palavras é agora em Português com o recurso placar online no Google+.

Alcançar a maior pontuação e competir com seus amigos e também outra palavra Pesquisa cabeças Fans!

Há 12 palavras escondidas na horizontal, vertical ou diagonal em um enigma 10X10. Seu objetivo é encontrar essas palavras o mais rápido possível.

Pontuação é calculada com base no comprimento das palavras encontradas e o tempo decorrido. Quando você encontrar todas as palavras do quebra-cabeça, a pontuação é enviado para o placar online no Google+. Você pode ver os melhores jogadores diariamente, semanalmente ou para todos os momentos.

Se você não prefere entrar com Google+, você ainda pode jogar o jogo no modo offline, mas sua pontuação não é submetido a placar on-line neste caso.

Caça palavras brasileiro! The King!

Divirta-se todos!

Recent changes:
Bug fix.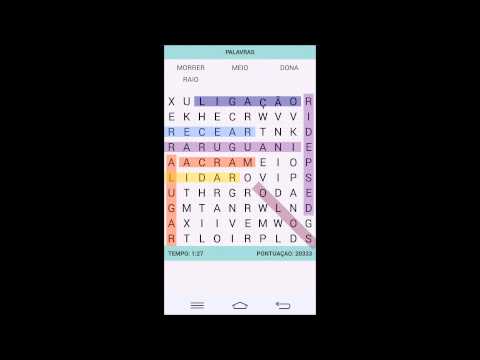 Write the first review for this app!