Call Your Folks!
Call your Folks! is a call reminder that helps you keep in touch with the contacts you miss most - choose contacts, how often you'd like to talk with them on the phone, and we'll remind you to call them. Your mother will be very proud of you for downloading this app!

Recent changes:
Fixed a bug in the notification scheduler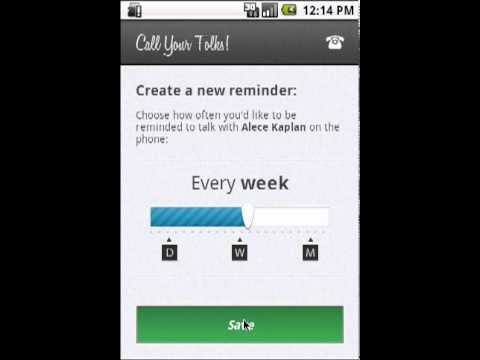 Write the first review for this app!