Caller Confirm
Caller Confirm forces you to confirm the call you are going to make to avoid accidentally calling someone and leaving long messages wasting you values call time.

Call Confirm protects by password protecting making calls on your phone if you chose to Password protect calling people on your phone. Worried someone will call from your phone? Easily password protect your phone calls with Caller Confirm.

Caller Confirm is the best Call Confirm tool with following advanced features:
1. Bluetooth enable. Automatically allow bluetooth calls with out any call confirm.
2. Contact Enable. Automatically allow calling contacts but not random numbers (This is known Butt Dial Avoider).
3. Password Protect. Password protect call screen to avoid anyone making calls with your phone.

Caller Confirm is the most advanced protector of Call Screen and avoids Accidental calls and butt dialing.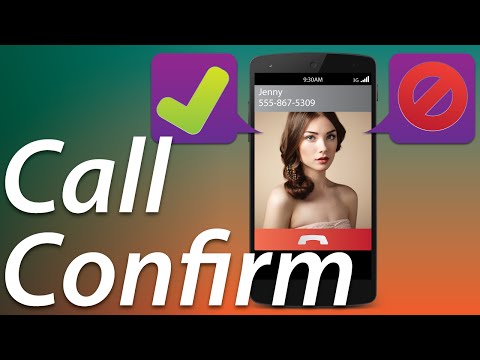 Write the first review for this app!