Capital One Penalty Shootout
It's you vs. your mates in a fast-paced football penalty shootout!

Can you strike a goal or save a penalty? Take turns as striker and keeper, wind up your friends and show off when you win. What you waiting for? It's free!

CHALLENGE YOUR MATES
Connect with Facebook to start a 2-player penalty shootout with your friends.

HONE YOUR PENALTY SKILLS
Use Practice mode to learn how to shoot and save. Practice makes perfect!

INSTANT PLAY
Find someone to play instantly with Random Play even when your friends aren't online.

GAME CHAT
Wind up your friends to see if you can put them off. In-app chat functionality lets you send messages to your friends.

MULTIPLE GAMES
Play up to 40 people at once.

SHOW OFF
Share your glorious moments of victory on Facebook.

Recent changes:
We've fixed an issue that some users were experiencing with the Facebook login process, along with other bug fixes and performance enhancements.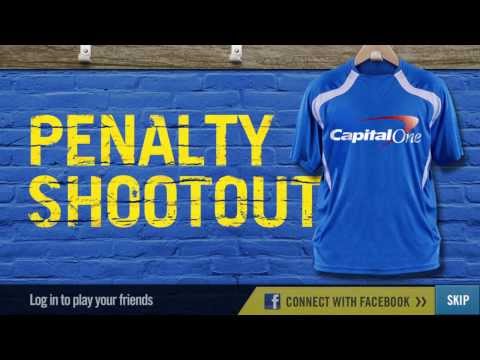 Write the first review for this app!