Capture Screen Plus
Capture Screen Plus is the simplest way to capture your device's screen and share with friends.



HIGHLIGHTS

» Share what you view on your device screen with your friends.

» Developers can use it to take screen shots of their android applications.



FEATURES

» Easy to use interface.

» Option to select directory for saving captured images.

» Option to name image file before saving.

» Option to save, discard and/or share the captured image.

» Option to choose between light and dark themes.



Note: If the device is running a version lower than Android ICS (i.e. version < 4.0) and the device is non rooted, this application may not be able to take a screen shot or capture the screen.

Keywords: Screenshot

Recent changes:
v1.1.30
- Added option to rename file.

v1.1.29
- Added support for Türk, polski, tiếng Việt, हिंदी, Jawa, اردو, فارسی, Український, român, Nederlands, Somali, Melayu.

v1.1.28
- Bug fixes.

v1.1.27
- Option to delete multiple images from View Images screen.
- Bug/Crash fixes.

v1.1.26
- Bugs/Crash fixes.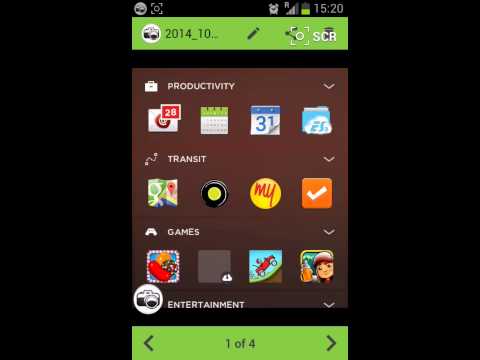 Write the first review for this app!