Capture Screen Pro
Try the free version:
https://play.google.com/store/apps/details?id=com.appdoodle.tools.capturescreenplus
before buying or ask for refund from Play Store within 15 minutes of purchase *

* Simplest way to capture your device's screen and share with friends.
* Developers can use it to take screen shots of their android applications.
* Easy to use interface.
* Option to save images in png or jpg formats.

NOTE: To remove superuser permission toast message from your screenshots, goto your "superuser permissions" app and disable toast messages.

Recent changes:
v1.1.45
- Added option to share multiple images.
- Reduced file size to 1.8 MB.
- Bug fixes.

v1.1.43
- Crash fixes.

v1.1.42
- Crash fixes.

v1.1.41
- Settings screen crash fix.

v1.1.40
- Crash fixes.
- Critical performance fixes.

v1.1.38
- UI enhancements.
- Crash fixes.

v1.1.37
- Crash fixes.

v1.1.36
- Crash fixes.
- UI enhancements.

v1.1.34
- Material Design implemented. New user interface.
- Bug/Crash fixes.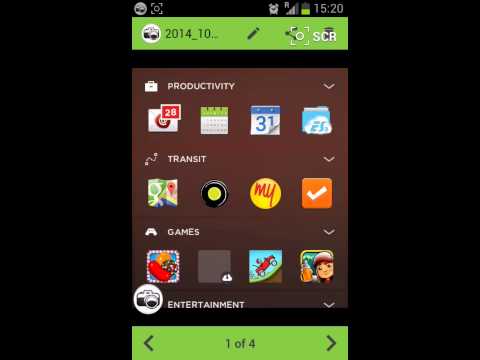 Write the first review for this app!