Catan Game Assistant
You want to learn "The Settlers of Catan" effortlessly, without having to read the game rules?

Then the free "Catan Game Assistant" is just the right thing for you! From game setup to independent play, our innovative tutorial introduces you step by step to the game in an entertaining manner. All you need is the "Settlers of Catan" board game, 2 or 3 opponents, and this app, which one of the participating players runs on his tablet or smartphone.

Recent changes:
Event Cards
If users prefer, the "Catan Events" cards can be utilized if preferred to the rolling the dice. The cards are created randomly with all possible dice roll combinations. The "Catan Events" cards provides a more uniform distribution of the numbers that would be rolled or presented in the bell curve created by rolling two six sided dice.
Is an added bonus some cards contain special events that add even more variety and interaction to your game!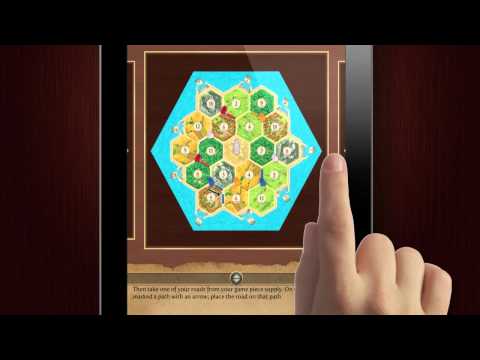 Write the first review for this app!