Change Net Hostname
Android geeks tool to change your device Net.Hostname in build.prop system configuration file easily. Please note that your device must be (ROOTED) for the application to function properly.

Main Features:

- Change Net.Hostname
- Backup/Restore Net.Hostname
- Displays last modification date
- Displays the current Net.Hostname value before and after update
- Reboot upon request

Note: After changing Net.Hostname your device must be rebooted for the change to take effect. Superuser app must be installed on your device in order to grant access permissions.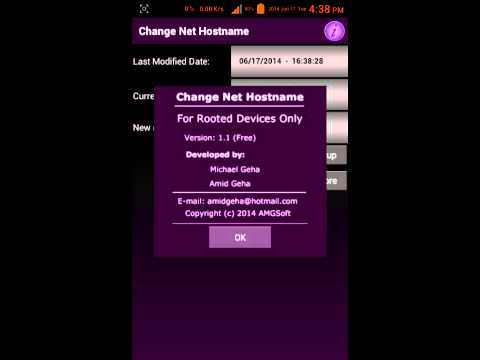 Write the first review for this app!