Cheap Shot Pro
Terrorize your enemies (and friends) with EXTREMELY PROFANE random hate!

Cheap Shot Pro is a free Android application that generates rude insults and other assorted nastiness. Once generated, you can easily paste them into text messages or email! Or you can terrorize anyone close enough to hear your phone by having it read them via the phone's loudspeaker.

** WARNING! Cheap Shot Pro is for mature audiences only and contains a completely inappropriate amount of profanity. For more socially-acceptable humor, consider installing the regular version of Cheap Shot.

NOTE: Network permissions required for ads. Cheap Shot Pro does not use the network or your location for any purpose.

Recent changes:
- Fixed bug with scrolling big bomb of insults if it goes under the ad.
- Fixed pronunciation on many words that were tripping up the voice.
- Fixed awful bad alpha blending in application icons.
- Added more awful content.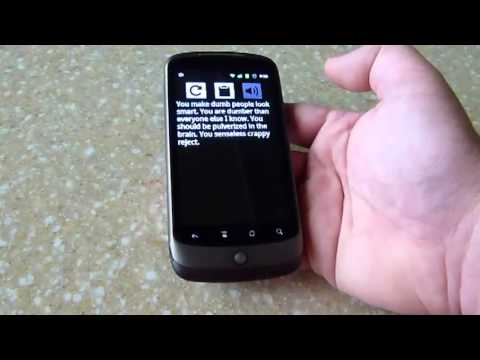 Write the first review for this app!