Chemical Inorganic Formulation
Simple application to chemistry students to study and review easily inorganic formulation.
You only have to write the chemical compound, and get the formulation in different classifications.

- Basic Óxides
- Anhydrides
- Hydrides
- No Metalic Hydrides
- Hydrohalic acids
- Peroxides

Valences of the compounds, available also.

If you find any mistakes or lack of some compound, please contact me by email.
Thank you.

Recent changes:
1.30
- Fixed errors in valences

1.29
- Valences added

1.28
- Fixed compounds

1.23 - 1.24
- Fixed errors

1.21
- Added layouts for big screens.

1.20.
- Black text by default to solve reading problems in some terminals.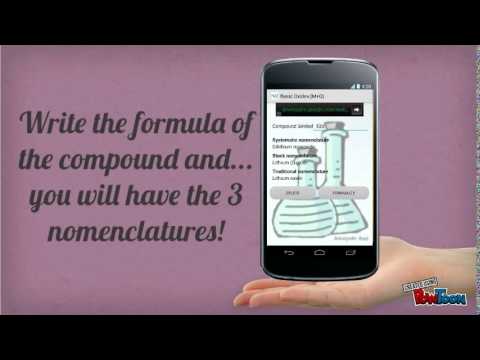 Write the first review for this app!