Did you develop this app? Access more services »
Chiapas Map-Tuxtla Gutiérrez
TS Go! Chiapas (Tuxtla Gutiérrez) is a FULL and OFFLINE Tourist map of Chiapas, Mexico. Some cities included in this version: Tuxtla Gutiérrez, Tapachula, Comitan, Palenque, Cintalapa, Tonalá, Chiapa... And many more!

Everything you need in a trip in your phone. Beaches, theme parks, stunning landscapes, museums, hotels, restaurants... And if you have an emergency on your trip: nearby hospitals and other essential points of interest.

TRY TS Go! FOR FREE!
The free full version "TS Go! Catalonia" is available for you to try this app before buying it. DOWNLOAD TS Go! Catalonia FREE.

In your phone you will see a map showing your current position, and all the interesting places around you. You won't need anything more! And remember, everything in this app is OFFLINE, so you don't need to care about the annoying roaming cost.

Characteristics of the TS Go! maps:

• GPS positioning. It shows your position, and the real distance to the point you want to visit.
• Connectivity with Google Maps and Navigation.
• Map of cities and entire regions completely OFFLINE.
• Hundreds of points of interest in each city:
- Museums
- Hotels, Bed and Breakfast, camping and caravans
- Parks and monuments.
- Natural Viewpoints and amazing landscapes
- Theme parks and zoos
- Restaurants of all kinds
- Pubs
- Beaches
- Coffeehouses
- Stores of all kinds
- Supermarkets
- Nearby hospitals
- Banks and ATMs
• Information on public transport of the most important cities.
• Share points of interest via Facebook and / or email.

Some cities included in this version:
Ocozocoautla Huixtla Ocosingo Arriaga Berriozábal Motozintla Las Rosas Las Margaritas Mapastepec Pijijiapan Venustiano Carranza Frontera Comalapa Yajalón Cacahoatán Pichucalco Suchiate Suchiapa Acala Teopisca Bochil Puerto Madero Villa Corzo San Fernando Escuintla Jiquipilas Jaltenango Simojovel San Pedro Buenavista Pueblo Nuevo Solistahuacán La Concordia Tuxtla Chico Huehuetán Vicente Guerrero Juárez Benemérito de las Américas Altamirano La Trinitaria Tapilula Copainalá Paredón Petalcingo Acacoyagua Pantelhó Acapetahua Tila Mazatán Chanal Copoya Chilón Guadalupe Álvaro Obregón Cancuc Chicomuselo Tres Picos Salto de Agua Socoltenango Rayón Tenango Tecpatán Ixtapa San Lucas Ixtacomitán La Libertad Veinte de Noviembre Totolapa Ocotepec Cristóbal Obregón Tzimol El Bosque Chiapilla Amatán Zinacantán Amatenango del Valle Soyaló Oxchuc Ixhuatan Frontera Hidalgo Jitotol Nicolás Ruiz Catazajá Ostuacán Abasolo Abelardo L. Rodríguez Acacoyahua Acanaxjab Acapetagua Acaxmán Actectic Acteljá Actiepa Actiepa Yochi Adolfo López Mateos Adolfo Ruíz Cortínez Africa Agrónomos Mexicanos Agua Azul Agua Bendita Agua Blanca Agua Caliente Agua Dulce Tehuacán Agua Escondida Agua Fría Agua Prieta Agua Tendida Agua Zarca Aguacatal Aguacatales Aguacate Aguacatenango Aguas de Mejía Aguas de Mena Aguas del Hoyo Aguilar Agustín de Iturbide Ahuacatlán Ahuehuete Ahuespal Nueva Ajalá Ajiló Al Fin Alamo Alán Sacjún Albania Alberto Pineda Albión Aldama Alejandría Alfaro Alfonso Moguel Alianza Alicia Almendros Alpujarras Alsacia Alta Misa Altalmira Altamira Altamisa Altejar Alto de los Adobes Alvaradito Alvión Amado Nervo Amadon Hernández Amador Hernandez Amarillas Amatenango Amatenango de la Frontera América Libre Amparo Agua Tinta Anaité Anatte Andrés Q. Rojo Ángel A. Corzo Angel Albino Ángel Albino Corzo Ángel Alvino Corzo Angel Díaz Angostura Animas Año de Juárez Antonio Antonio León Apic-Pac Aquespal Aquespala Aquiles Serdán Argentina Arista Armenio Arroyo Blanco Arroyo Grande Arroyo Granizo Arroyo Jerusalem Arroyo Quemado Arroyo Sardina A...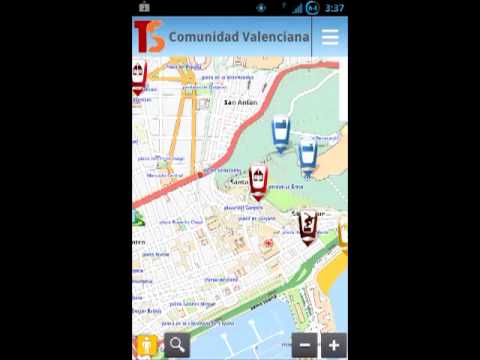 Write the first review for this app!
No comments in the Android market yet