Chinese Checkers - HD/Tablet
Specially designed for tablets using high definition graphics.
Every player has 10 pieces : the winner is the one that first races his pieces across the board. Up to six players can play.

A piece hops over another piece, no matters the color. You can chain several hops in a single move.
You can choose the rules : standard with short jumps or fast-paced with long hops as illustrated above.

All pieces always remain on the board, unlike Chess or Checkers.

Yes, this game is without any ad and you can support the dev with a small donation ; here my Bitcoin address : 1GTQzz4T2PHk1SEzEwvTrtdFjRzE8AaP1u.

Recent changes:
Now with release 2.0.x, you can select rules: short jumps or long-jumps. In addition a bug fix (endgame).
With release 2.0.1, 7-inches tablets can now receive the game.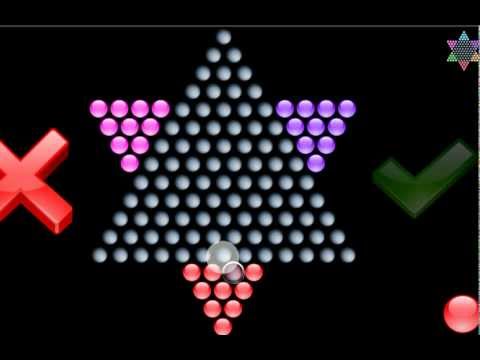 Write the first review for this app!