ChinesePainting LiveWallpaper3
This live wallpaper exhibits a live Chinese painting (ALONG THE RIVER DURING CHING MING FESTIVAL, AD 1085-1145) in your phone.

This is the third scene in the series. In the animation mode, it will show:
-2 ships
-2 Camels
-5 horses
-One carriage
-Many people

If animation mode is not activated, it will show you a part of this painting and switches every 60 mins.

==========
ALONG THE RIVER DURING CHING MING FESTIVAL is one of the 10 most famous ancient paintings of China, by Song Dynasty artist Zhang Zeduan (AD 1085-1145). It captures the daily life of people from the Song period(AD 1120) at the capital, Bianjing, today's Kaifeng. The theme celebrates the festive spirit and worldly commotion at Ching Ming Festival (Qingming Festival), rather than the holiday's ceremonial aspects, such as tomb sweeping and prayers. The entire piece was painted in hand scroll format and the content reveals the lifestyle of all levels of the society from rich to poor as well as different economic activities in rural areas and the city. It offers glimpses of period clothing and architecture. As an artistic creation, the piece has been revered and court artists of subsequent dynasties have made several re-interpretive replicas. The painting is also known for its geometrically accurate images of variety natural elements and architectures, boats and bridges, market place and stores, people and scenery.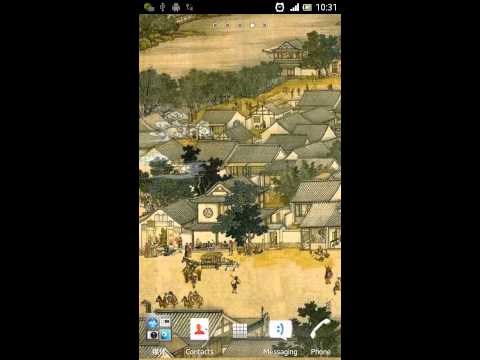 Write the first review for this app!