Chip Chains
Chip chains is a simple, but highly addictive game. Make chains of at least three chips of the same colour, in any direction. The chips must be connected (horizontally, vertically or diagonally) and cannot be used more than once in the same chain, so pick your route carefully. The longer the chain, the more points you get.

The game starts with 3 columns and 3 different coloured chips, with chips dropped randomly into the columns. Each level has a set number of chips dropped at a specific rate. To finish the level simply survive the chip deluge. As the game progresses, more columns and chip colours are delivered at increasing speeds. At the end of each level you receive a bonus based on the length of your longest chain.

To make things more interesting there are special chips. The bonus chip increases level bonuses and the points you get for the length of the chain. The speed up and slow down chips change the rate at which the chips are dropped. The bomb chip blows up all connected chips. Finally the special Koalie chip gives you a random gift.

Recent changes:
V1.4 - Added rate dialog

V1.3 - Fixed add chip to column bug causing "Killed" crash

V1.2 Fixed bug where the Koalie Chip adds too many rows making the game crash.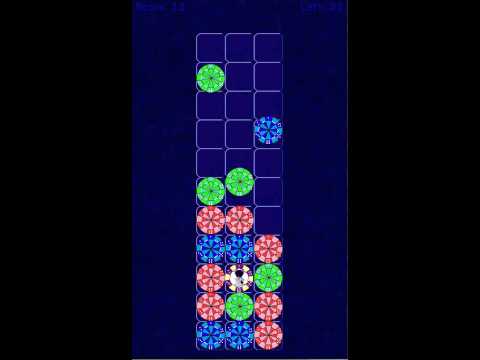 Write the first review for this app!
No comments in the Android market yet