Christmas Fun For Babies
Merry Christmas!!
Ho ho ho, say hi to Santa Claus! Babies and toddlers will love this eye-catching game.
Its time to your babies to catch the presents. Help Santa Clause to pop the present boxes and find out the Christmas items hiding inside them. Tickle the Santa, for making him laugh.

Key for successful apps for your babies is the Simplicty. "Christmas Fun For Babies" brings the beauty of the Christmas to your tablets.

At first time, it may be difficult to your toddlers and babies to correctly pop the moving gifts with his/her little hand. Play the Christmas Fun For Babies game with your baby continuously for a few hours or days to educate them about how they could achieve to pop a gift. You will be surprised w/ the learning curve of your babies while they are playing w/ their small hands.

It is suggested that Christmas Fun For Babies game should be played in the presence of a mother or father, and it is encouraged for you to guide your baby through the game for a few days at first.

When should your babies play!
- When your baby is hungry or will not stop crying or you are not able to deal w/ them, playing this game can hold your baby's attention. (The various cool sounds, animated shapes stimulate your baby's curiosity.)

This game is exceptionally handy for mothers and fathers who spend time with their babies but cannot figure out how to spend that time usefully.
This game may be too advanced for infants under 6 months old.
Caution
Playing the application too much amount of time or leaving the children alone with the mobile phone or tablet pc is not encouraged.

Recent changes:
v1.5
===
+ Various cute gift boxes added.
+ Background music is now much more cool!
v1.4
===
+ Minor auto rotation bug fixes
+ Now game background image is so cute !!!! Your babies will really like it so much
+ Santa clause changed.
+ Added various gifts
+ Changed menu GUI style
+ Added multi touch support
+ Added auto-rotation support
+ Added various gifts and gift boxes
+ Added pause game menu
+It is now possible to change spawn time so that many gift boxes can be spawn.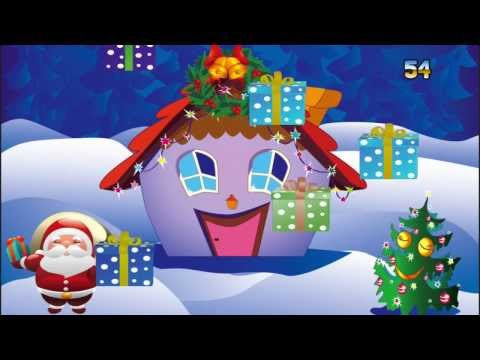 Write the first review for this app!