Cinemark Theatres
Cinemark is a leader in the motion picture exhibition industry. The Cinemark Theatres app allows easy access to any domestic Cinemark theatre.

The simple, user-friendly interface allows you to:
• Find Cinemark theatre locations via GPS
• Search for your preferred Cinemark theatre location
• Access your My Cinemark favorite theatres
• Purchase movie tickets securely
• View your gift card balance
• View ticket purchase history

CineMode Rewards:
• The Cinemark App now features CineMode - an exclusive and interactive way to earn Cinemark Rewards while being courteous during the show
• From within the Cinemark app, start CineMode when your movie begins
• Your phone's screen will dim automatically, and you will be prompted to set volume to vibrate
• Stay in CineMode for the duration of the movie
• To ensure you receive your Reward, be sure to not use your phone at all when in CineMode. Hitting the "home" button will stop CineMode and you will not receive your Reward.
• Earn Rewards each and every time you see a movie at Cinemark!

You'll also be able to search and view:
• Search for movies Coming Soon
• Search for movies Now Playing
• View movie trailers
• Rating, Synopsis, Cast and more…
• Get information for the films you want to see!

Stay Social:
• Share showtimes via email, text, Facebook or Twitter
• Share theatre locations via email, text, Facebook or Twitter
• Share movie info via email, text, Facebook or Twitter

Keep the Best Seat In Town at your fingertips to access showtimes, movie info and Cinemark theatre locations on the go. Download the FREE Cinemark Theatres app now!

Recent changes:
v 2.0.7
- Enhanced support for push notifications.
- General bug fixes.

v 2.0.6
- Stability enhancements to help eliminate "Service Not Available" issues.
- General bug fixes
- Basic push notification support.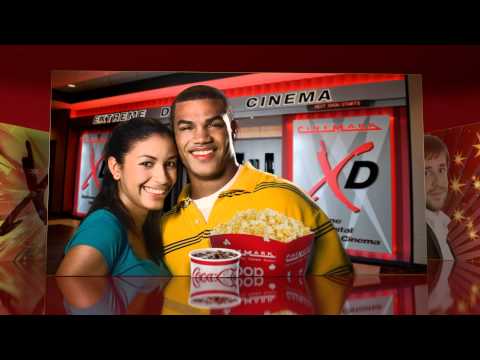 Write the first review for this app!