Clash of Three Kingdoms
Best war game ever! Enemy players come from all over the world and the cities in World map always need to defense.

TRAIN vast armies to lead into BATTLE, watch the fighting in REAL-TIME on the stunning World Map as you conquer the KINGDOM!!
ATTACK & Conquer the WONDER to be the KING!! Get power to give TITLES to your Friends & Enemies in the Kingdom!!

- Log in 5 days to get special hero "Zhu Rong", a very talented hero for new comers!
- Epic hero Z.Yun and Guan Yu is available. Try your best to get it!


REVIEWS

5/5 "Simple but addictive - Since the day I started playing this game, I never miss a day without it."

5/5 "Good Real time strategy game by Warz s8 - Best graphics, best story theme, best game. Now, with its new expansion, CHAOS, this game is amazing because this expansion give you more option to be stronger. I love this expansion-chaos- I am Warz s8"

5/5 "addictive games - Gamesnya seru, sekali coba pasti ketagihan, update baru, grafik mantap."

5/5 "Great - This is a Great Game. Easy to play and very addictive. Superb New Update ..."

5/5 "Great Game - Been playing since server 1 was started. Have never stop playing since"

************New Systems************
- Elite Instance
- New heroes (Z.Yun, Guan Yu, G.Jia, X.H.Dun, D.Wei, Zhou Yu, Zhu Rong)
- New VIP Privileges
- King's Privileges
************GAME FEATURES*********
- FREE TO PLAY
- Recruit Epic heroes in the Three Kingdoms
- Build a great and mighty empire with your friends
- Guard your cities 24 hours
- Rule the whole land
- And much, much more!

Official Site: http://www.heyshell.com/
Like us on Facebook: ttps://www.facebook.com/ClashofThreeKingdoms

Recent changes:
New Challenge - Contest
- Beat all the enemies from other servers.
New Bonus - Daily Quests
- Finish the daily quests to get massive bonuses.
New Hero - Lu Xun
Lord's EXP Buff
- Buy the EXP Buff as you like
Advanced Equipments - Suit
- Suit "Beast" and "Tiger" helps you fight
Brand new verion of beginner's guide
Bag slot enlarge from 20 to 30
A new Elite instance available at Lv 113
Lv 7 country is now available
You can not refine the equipments in your bag.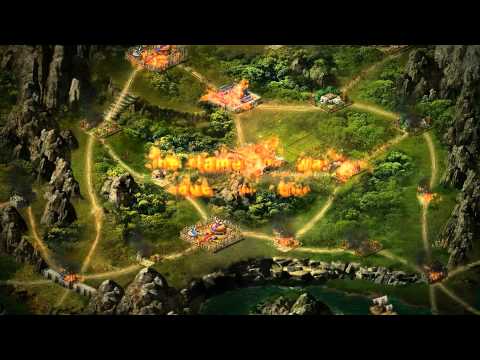 Write the first review for this app!