Clashot: Take pics, make money
Do you take photos with a smartphone? Start earning money with them!



The free application Clashot gives you an opportunity to create, publish and sell photos taken by a smartphone and earn money if your photo is "liked" by another user.



How does it work?



It's very simple: take photos of everything you like and upload your pics with the help of Clashot.


Clashot is also a social media site, so after uploading, your photos will be seen by your friends and other users. They can rate the results of your work and creative vision not only by "likes," but also by cash awards.


The best shots will be available for sale after a minimal review, without any qualifying exams. Special offers from well-known brands will earn you up to $50 for one photo.


You'll get income from every sale of each photo, and each shot can be sold an unlimited number of times to an unlimited number of people. As soon as the total of your account exceeds $3, you can withdraw from it in a variety of convenient ways.


No need to puzzle over subjects and objects for your photos: you can always see, via the application, what photos your friends and other Clashot users took in your city and your country, and also see the best and most popular shots.


If you are accustomed to taking photos with the help of any other application using filters, you can continue doing so, uploading processed files from your Android library directly to Clashot.


Clashot's mission is to help you to get money for your creative works – with the help of cash awards received from other users – and to help your photos find people eager to pay for your photos. Clashot also earns you cash awards for your photos in addition to the usual "likes" and comments..


Clashot is a project of Depositphotos, one of the world's leading photobanks, and Clashot's success is guaranteed by Depositphotos' experience and resources. We can sell all kinds of photos. You have only to enjoy the significant contribution received from each sale, "monetary likes" and special offers from the sponsors.



Features of Clashot:

• Free application
• Simple registration: no exams and verifications
• Lots of interesting and talented users, qualitative discussion of works, new friends and experience exchange
• Opportunity to log in and register through social media site accounts
• "One-click" upload of mobile photos
• Easy interface and newsfeed
• Detailed statistics and financial information
• Convenient fund withdrawal: withdraw your money once you earn $3 or more


Download our application for free! Let your creative works bring you money!


Recent changes:
-Move to facebook graph API 2.0.
-Removed invite friends.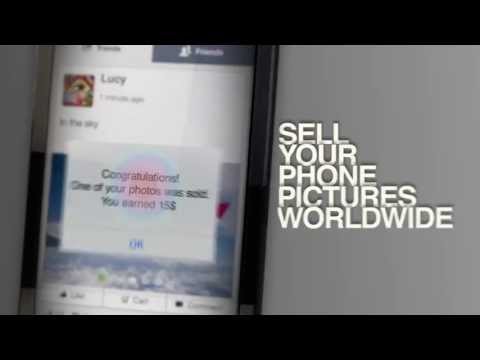 Write the first review for this app!