Classic Crocodile Dentist
This app is better than the other Crocodile Dentist apps out there.

This crocodile dentist app has sounds and textile responses - meaning, when you press down a tooth, the phone SHAKES! When you press down the bad tooth, the phones SHAKES A LOT, and makes CHOMPING sounds! Once you play this a feel times, you will experience the sense of anticipation of possibly pushing down on the wrong tooth, similar to when you play on the original real life crocodile dentist game.

XoR Classic Crocodile is a game based on the Crocodile Dentist game.

The goal of the game is to push down the crocodile's teeth by touching them, without touching the "sore tooth".

Every game, one of the teeth is a "sore tooth". If the "sore tooth" is touched, the crocodile will close its mouth, and the person who caused the mouth to close is the loser!

Crocodile Dentist was one of the best-selling games of the 1991 Christmas season and remained a high-seller afterwards.

Notes:

Crocodile Dentist is a game made for young children, first published by Milton Bradley in 1990. A smaller travel version of the game was released in 1993.

Disclaimer:

XoR is not affiliated with the creators of the original Crocodile Dentist. This is a fan-made app inspired by the original Crocodile Dentist game.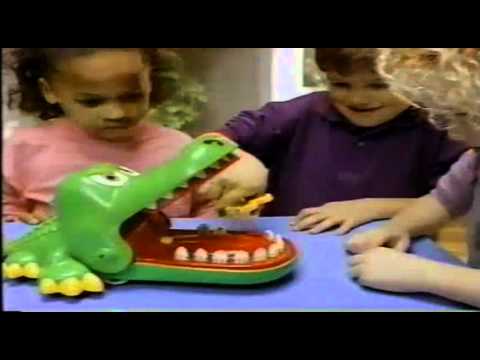 Write the first review for this app!