Clean Funny Pics by Sanitaryum
This is your last stop for all thing CLEAN HUMOR!! This is a sister site of Sanitaryum. Everyone ♥'s Sanitaryum!! We post clean funny pics & we are BIG FANS of ALL CLEAN HUMOR sites. www.CleanFunnyPics.NET and www.Sanitaryum.com. :)

Our app is best viewed on NEWER (faster) Androids due to our INCREDIBLY RICH content.

**Please beware of, and DISREGARD, 1-Star sabotage ratings from Motorola Xooms (under the names 'presley', 'shelley', and 'preselylennon') in Google Play as they are the workings of a paranoid (and obviously bored) humor site administrator under different Google accounts who is being silly. This includes a review by her follower, 'caleb' and a few others. We apologize for her annoying behavior, but there is nothing we can do about it. We wish we could avoid it, but this person is inexplicably driven to ridiculous behavior & we'd like to defend ourselves on this matter. :(
Try the app & see for yourself how great it is. We are HIGHLY rated on iTunes. :)**

Sanitaryum is the LEADER in clean humor and has the LARGEST network of clean humor media - spanning an online store, YouTube, Twitter, Facebook, blogs, and now mobile apps!

We've even joined up with *Very* Clean Funny Pics on Facebook to provide you the MOST clean humor content on the whole Internets! :) Enjoy & tell a friend about your new primary clean humor source! :)

Recent changes:
Update to mobile app. Added Sanitaryum to Wall picture options. Added Sanitaryum's Twitter account.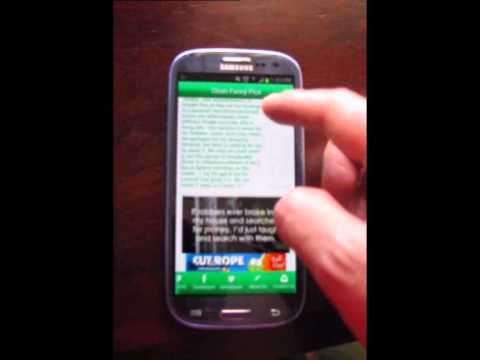 Write the first review for this app!