Clean Interval Timer
Clean Timer is simple easy to use repeating interval Timer. If you like interval trainig online like High-intensity interval training (HIIT), Tabata, BodyRock, Fight Gone Bad, Crossfit, running, ZWOW, sekta workout or something else then you defenitely would like to use it.
- quick set up - you don't need to fill unnecessary fields before your workout just select Work/Rest/Rounds and go!
- keeps you previous interval selected
- pause/resume workout on the go
- clean/simple and bright interface
- distinct tones that guide you through your workout.
- no complex settings with tons of screens before your traing
- works like Gymboss Interval timer, first set up interval and just press play button

If you would like any changes please let me know. I would like to keep clean timer simple but functional

Recent changes:
Changed some sounds.
Changed volume settings.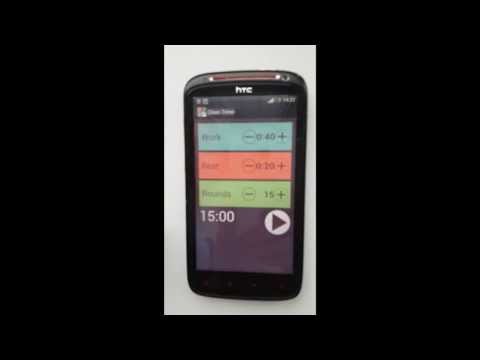 Write the first review for this app!