Cmote
A multitouch/acceleromer remote for the Corona® SDK

Send multitouch and accelerometer events to you project without having to build and deploy to test.

Include cmote.lue in your main.lua to enable.

Download server side cmote.lua here:
http://www.neonnitwit.com/cmote

Recent changes:
Added option to set accelerometer interval and idle timer in the settings screen.

Set "Int" to match setAccelerometerInterval used in your app.
Enable/disable idle timer.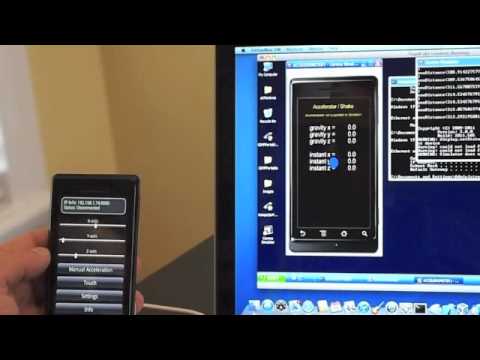 Write the first review for this app!
No comments in the Android market yet