Coach English
Keep your English updated training with over 500 phrases. Repeat the sentences available in all tenses. Listen carefully and then type what you hear, you will be informed every sentence is hit or not. Record your results with the time it took you to finish each workout. See wrong and correct answers. Send it to your personal email in a report format. Surely an excellent application in order to constantly improve your knowledge of English.

Recent changes:
translates to chinese, portuguese and new navigation during tests and results.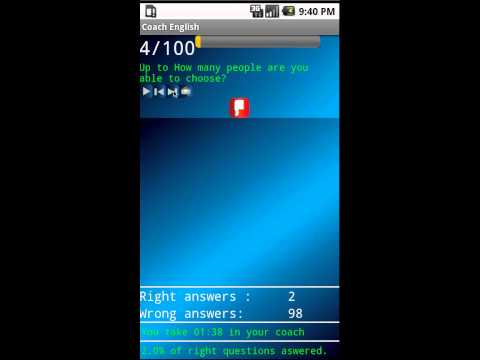 Write the first review for this app!
No comments in the Android market yet