Coahuila de Zaragoza Map
TS Go! Coahuila de Zaragoza (Saltillo) is a FULL and OFFLINE Tourist map of Coahuila de Zaragoza, Mexico. Some cities included in this version: Saltillo, Torreón, Monclova, Acuña, Piedras Negras, Frontera, Sabinas... And many more!

Everything you need in a trip in your phone. Beaches, theme parks, stunning landscapes, museums, hotels, restaurants... And if you have an emergency on your trip: nearby hospitals and other essential points of interest.

TRY TS Go! FOR FREE!
The free full version "TS Go! Catalonia" is available for you to try this app before buying it. DOWNLOAD TS Go! Catalonia FREE.

In your phone you will see a map showing your current position, and all the interesting places around you. You won't need anything more! And remember, everything in this app is OFFLINE, so you don't need to care about the annoying roaming cost.

Characteristics of the TS Go! maps:

• GPS positioning. It shows your position, and the real distance to the point you want to visit.
• Connectivity with Google Maps and Navigation.
• Map of cities and entire regions completely OFFLINE.
• Hundreds of points of interest in each city:
- Museums
- Hotels, Bed and Breakfast, camping and caravans
- Parks and monuments.
- Natural Viewpoints and amazing landscapes
- Theme parks and zoos
- Restaurants of all kinds
- Pubs
- Beaches
- Coffeehouses
- Stores of all kinds
- Supermarkets
- Nearby hospitals
- Banks and ATMs
• Information on public transport of the most important cities.
• Share points of interest via Facebook and / or email.

Some cities included in this version:
Matamoros San Pedro Ramos Arizpe Nueva Rosita Muzquiz Parras Castaños Allende San Buenaventura Nava Palau Ciudad Acuña Zaragoza El Coyote Minas de Barroterán Concordia Arteaga Villa Union Nadadores Venustiano Carranza General Cepeda Viesca Ocampo Abasolo Abrevadero Acámbaro Acatita Acebuches Acosta Adjunta de los Arroyos Adjuntas Adolfo López Mateos Adrián Salinas Agua Buena Agua Chica Agua de Afuera Agua de Agriero Agua de Agüero Agua de Arriba Agua de la Mula Agua de los Caballos Agua del Pozo Agua Dulce Agua Fría Agua Grande Agua Linda Agua Nueva Agua Salada Agua San Antonio Agua Verde Aguachica Aguachile Aguajillo de Abajo Aguajito Águila Aguita Agujita Agujitas Ahorcadero Ahorcados Ahuichila Alameda Alamillo Alamillos Alamito Alamo Alamos Álamos de Márquez Alazanes Albercas Albia Alcanforada Alcántara Alejandria Algorta Almada Almagre Altamira Alto Alto Bonito Alvia Amargos Americanos Amole Anacapa Andalucía Angostura Anhelo Animas Antiguos Mineros del Norte Aquijita Aquiles Serdán Arcinas Arenosa Argentina Arianiaga Arispe Arizpe Armadillo Armendais Armendáriz Arraniaga Arriaga Arroyitos Artegia Artesillas Astillero Asturias Asunción Atalaya Atravesada Aura Aurora Australia Avante Azafrán Azufera Sociedad Azufrera "A" Azufrera Vieja Azufrosa Azulejo Baján Baján Viejo Bajío de Ahuichila Balcones Banco Banco de Londres Bandera Barrancas Barranco Azul Barranco Blanco Barranquillas Barreales Barrial de Guadalupe Barriales Barrio El Cuatro Barrio Tres Barroterán Múzquiz Bella Unión Bellavista Benavides Benito Juárez Bermeo Bigotes Bilbao Blanca Blanco Bocatoche Bohemia Bolívar Bonanza Bonito Boquilla Boquilla de las Perlas Boquillas Boquillas del Carmen Boquillas del Refugio Borrado Borregas Borregos Bracitos Bucareli Buena Vista Buenavista Buenos Aires Buñuelos Caballos Cabeceras Cabeceros Cabeza Cabos Cadillac Cadillal Cadillo Cajón Calaveras Calera California Calvillo Camaleón Campamento Hidalgo Campamento Pemex Campana Campanas Cañas Candela Candelaria Candelaria de los Yeguales Canoa de Agua Canoítas Cañón Angosto Cañón...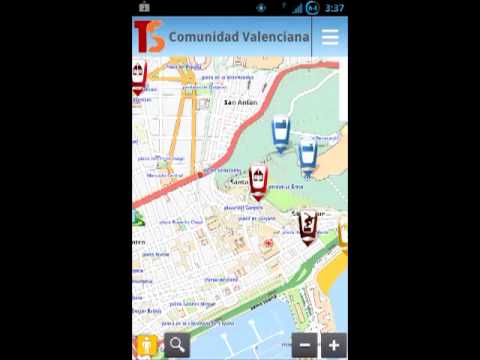 Write the first review for this app!
No comments in the Android market yet