codeREADr – Commercial Scanner
codeREADr for Android is an enterprise barcode scanner for businesses and developers. Use the app in conjunction with our paid web services to scan, track, record and validate data embedded within transactional barcodes. To try us out, register within the app for our Free Plan (limited to 50 scans per month).

Great for ticket validation, access control, asset tracking, lead retrieval, coupon / loyalty programs and mobile scan-to-order applications.

FEATURES:

-Barcode recording and database validation, online and offline.
-Download databases of barcode values to your device.
-Data collection for live interaction and calls to action.
-Manual barcode entry.
-Text or voice search barcode databases and previous scans.
-Capture GPS coordinates of scan location.
-Permit users to delete scans and edit data collection answers saved on-device before uploading.
-NFC tag reading.

Website Features:
-Import databases.
-Bulk export QR codes as standard PNGs or with custom branding attached.
-Manage unlimited custom services and users.
-Export and email scan data.
-Online database hosting and management.
-Developer APIs.


Related topics: code reader, barcode reader, NFC code reader.

Recent changes:
- Support for scanning barcodes when using custom questions for collecting data.
- Support for photo postback (photo verification).
- Support for custom, dynamic Web and HTML forms for data collection.
- Option requiring app users to answer select data collection fields.
- In-app parsing of scanned values and the triggering of custom responses contextually based on the scanned value.
- Receive-Only mode for posting scans to third-party URLs without requiring return XML.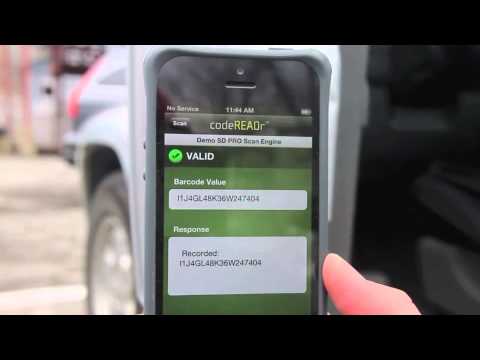 Write the first review for this app!