Coin Clicker - Be Rich!
Finally the Coin Clicker game is here!

Have fun making and hoarding more and more money! The goal in this game is to make as much money as you can. Click on the big Coin in order to collect more coins. When you have got enough of them, go to the shop and buy many different money sources. From piggybanks to merchant fleets and planet colonizations, take your business to the maximum profit!

The key to success is clicking as fast as possible, because the profit you make with clicks increases with your buildings' income!

When the Prize Bag shows up, click on it to earn a lot of extra money!

Will you be able to get the Coin God, the biggest source of money?

Only the fastest clickers get it!


This game is free, please remember to rate it!

Recent changes:
Added Achievements and Leaderboards! Get to number 1 global ranking!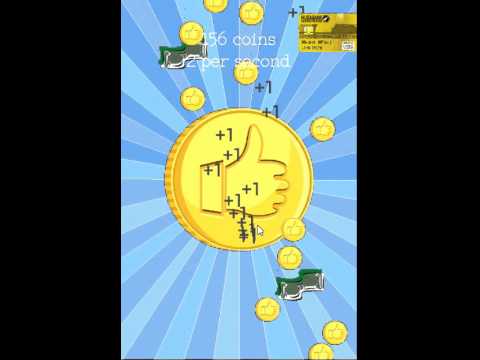 Write the first review for this app!