The creative color quiz game
Challenging, Brain twisting, Creative Color Quiz game

Mix Colors and Guess colors !

In order to beat this game, you need a creative mind, and a bit of luck.

You have to match and mix the right colors each level.

No need to be expert in coloring game,
Only color vision and a simple tap is all you need.
Test yourself how good your vision is, and show off to your friends.

This color game will try to swirl your creative mind.
Its the best color app that you can find.
A pure color joy !

Color Game includes:
* More than 300+ Classic mode levels
* More than 210+ Arcade mode levels
* Race mode
* Challenging, Brain twisting levels
* Mix Colors
* Guess the right Colors
* Earn medals and get better every time.
* Alot of fun and joy

So, Lets see how your color vision works !

" Fun , Different , Original " - AppsZoom
" Probably one of the most clever and useful Quizzes " - TheAndroidGalaxy
" If you're looking for an interesting, alternative creative quiz type game, Color Game is a great place to start." - XDA

Color Game - Is the perfect quiz!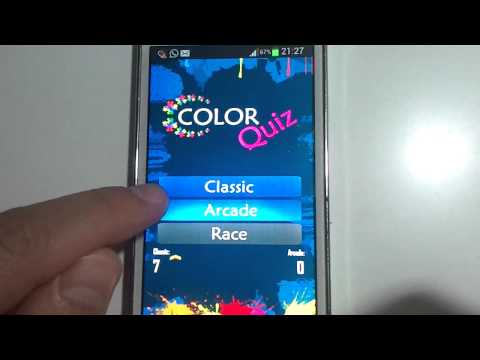 Write the first review for this app!