Columbia flag Free lwp
NO push notifications
NO spyware, NO malware
Free bonus - cracked glass and squashed mosquitoes backgrounds.
Wonderfull live wallpaper of waving Columbian flag of interesting symbolic meaning. Yellow represents the gold, blue represents the seas that surround the land whereas red represents the blood spilled on the battleground by the heroes during the struggle for its independence. Enjoy!
After the download you don't need internet connection to enjoy the application. This free app is ad supported. This application will not download videos from the internet. Download once and enjoy for ever.
Note:
Application can not be moved to SD card.
Application is a live wallpaper, to access it on your phone, read your phone manual.
Application is intended for display in portrait mode, it will work in landscape mode but display may not be optimal.
Rotating the device while in preview of live wallpaper may cause application to crash.
Application does not require internet access for primary usage, however internet connection may be required to access some functions (for instance link to More free apps and similar).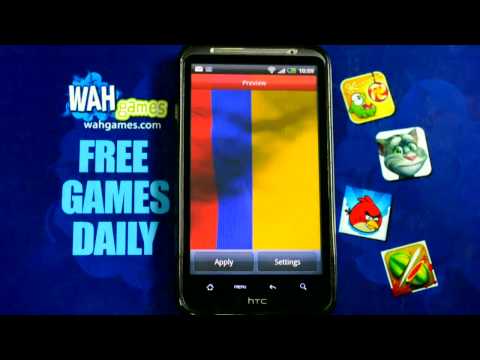 No comments in the Android market yet